As part of my work overseeing the Digital Production Group's "one-off" digitization queues, which support small-batch imaging of Stanford Library materials, I have the pleasure of seeing requests come in for all sorts of needs over the course of the year. There are many that have stood out, and one in particular caught my interest as a beautiful example of how digitization can form bridges between collections near and far, helping to fill hiatuses with mutually enriching digital content.
In her own words, guest blogger Adria Castellucci, librarian for Rare Books and Library Collections at the Australian Museum, describes the impact of this particular request below: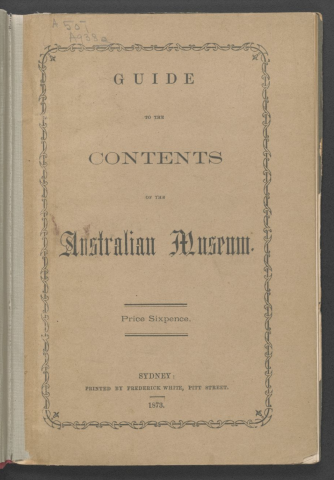 The Australian Museum Research Library is currently in the process of digitising the early guides and catalogues published by the Museum. While auditing our early publications in the planning process, we were dismayed to discover that we did not hold an original copy of the 1873 Guide to the Contents of the Australian Museum. This was the earliest guide for visitors published by the Museum, outlining not only the contents but the physical arrangement of the specimens, making it an important work in our institution's history. Further research revealed it wasn't held by any Australian libraries at all – but luckily, a search on Google Books found there was in fact a copy 12,000km (or 7450 miles) away at Stanford University.
We were thrilled when the Digital Systems and Services team at Stanford University Libraries said they could send us a high-quality digital reproduction of the guide. Having a complete digital set of our earliest publications means we are able to unify our publication history despite not holding a physical copy. Once we have completed digitisation of the other guides and catalogues they will be hosted along with the 1873 guide on the Australian Museum website, freely available to the Australian public and to researchers around the world.
Adria Castellucci Librarian | Archives, Rare Books and Library Collections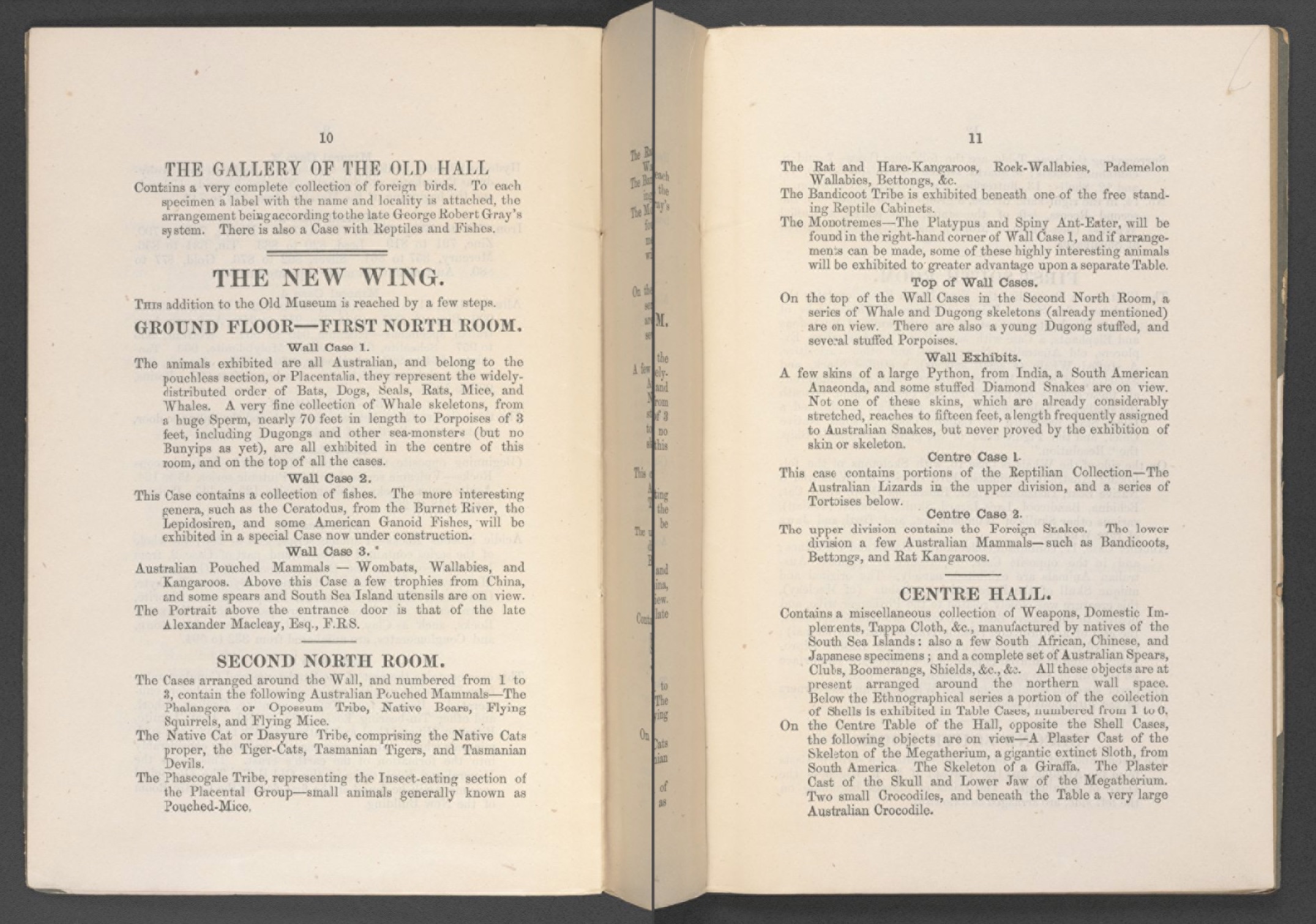 Source of Article