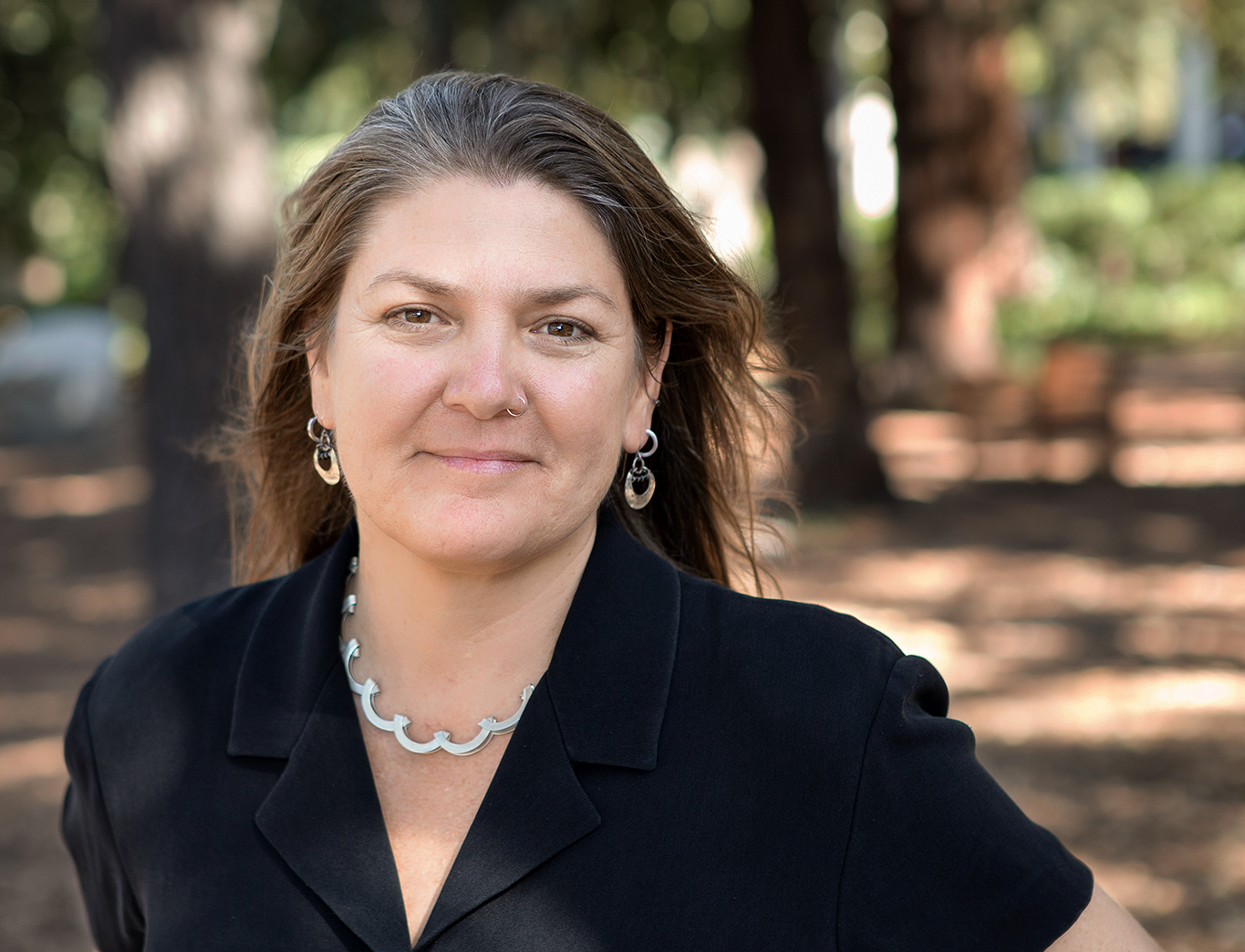 I am pleased to announce Hannah Frost's promotion to Assistant Director for Digital Services in DLSS. In this new role, Hannah is directing all of SUL's digitization services: the Born Digital / Forensics Lab (BDFL); the Digital Production Group (DPG) and the Stanford Media Preservation Lab (SMPL). She is also managing the newly expanded Product and Service Management (PSM) team, which guides the development and manages the delivery of our essential services, including the Stanford Digital Repository (SDR), SearchWorks, Spotlight, the Library website, and more.
Hannah brings great experience and talent to the role. She has been at Stanford Libraries since October 2001, where she originally worked in Technical Services as Media Preservation Librarian. She was one of the original members of DLSS when it formed in 2004, managing digital collection projects. In 2008, she led the creation of SMPL, which is now a model media preservation operation amongst academic libraries. In 2009, she managed the launch of the Libraries' Electronic Thesis and Dissertation service, in concert with the Office of the Registrar; in 2012 she was one of the original members of the PSM team when it formed. In 2013, she assumed the role of service manager for SDR's campus services. And in 2016, she assumed the role of Manager for the PSM team.
Hannah has also been a leader in digital library services on the national front. She is an elected member of the Samvera Community's steering group, and she served as the original product owner on the IMLS-funded Hydra-in-a-Box grant that produced Hyku, which today is a thriving open source project in its own right. Hannah was also a co-principal investigator for the high impact "Always Already Computation: Collections as Data" project, leading workshops and developing widely-cited personas and other project deliverables. Finally, she also convened the inaugural Signal Chain unconference, a collaborative forum for institutions active in digitizing time-based media.
As the Assistant Director for Digital Services, Hannah will have a particular focus on bringing together distinct service units into one larger, united team. This will include driving the combined unit towards operational efficiency and excellence in service delivery. She will continue in her long-time role as an organizational leader helping advance DLSS and the Stanford Libraries through collaboration and progressive change.
My colleages and I are excited to recognize Hannah's well-deserved promotion and new title, acknowledging her significant contributions to Stanford Libraries–both currently and over the years.
Source of Article