Microsoft today issued security updates for more than 100 newly-discovered vulnerabilities in its Windows operating system and related software, including four flaws that are already being exploited. In addition, Apple recently released emergency updates to quash a pair of zero-day bugs in iOS.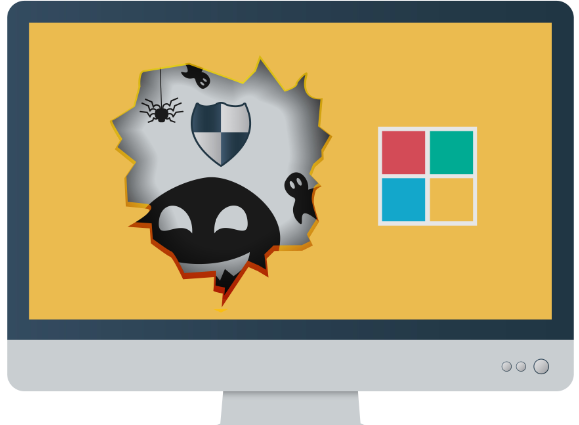 Apple last week shipped emergency updates in iOS 17.0.3 and iPadOS 17.0.3 in response to active attacks. The patch fixes CVE-2023-42724, which attackers have been using in targeted attacks to elevate their access on a local device.
Apple said it also patched CVE-2023-5217, which is not listed as a zero-day bug. However, as Bleeping Computer pointed out, this flaw is caused by a weakness in the open-source "libvpx" video codec library, which was previously patched as a zero-day flaw by Google in the Chrome browser and by Microsoft in Edge, Teams, and Skype products. For anyone keeping count, this is the 17th zero-day flaw that Apple has patched so far this year.
Fortunately, the zero-days affecting Microsoft customers this month are somewhat less severe than usual, with the exception of CVE-2023-44487. This weakness is not specific to Windows but instead exists within the HTTP/2 protocol used by the World Wide Web: Attackers have figured out how to use a feature of HTTP/2 to massively increase the size of distributed denial-of-service (DDoS) attacks, and these monster attacks reportedly have been going on for several weeks now.
Amazon, Cloudflare and Google all released advisories today about how they're addressing CVE-2023-44487 in their cloud environments. Google's Damian Menscher wrote on Twitter/X that the exploit — dubbed a "rapid reset attack" — works by sending a request and then immediately cancelling it (a feature of HTTP/2). "This lets attackers skip waiting for responses, resulting in a more efficient attack," Menscher explained.
Natalie Silva, lead security engineer at Immersive Labs, said this flaw's impact to enterprise customers could be significant, and lead to prolonged downtime.
"It is crucial for organizations to apply the latest patches and updates from their web server vendors to mitigate this vulnerability and protect against such attacks," Silva said. In this month's Patch Tuesday release by Microsoft, they have released both an update to this vulnerability, as well as a temporary workaround should you not be able to patch immediately."
Microsoft also patched zero-day bugs in Skype for Business (CVE-2023-41763) and Wordpad (CVE-2023-36563). The latter vulnerability could expose NTLM hashes, which are used for authentication in Windows environments.
"It may or may not be a coincidence that Microsoft announced last month that WordPad is no longer being updated, and will be removed in a future version of Windows, although no specific timeline has yet been given," said Adam Barnett, lead software engineer at Rapid7. "Unsurprisingly, Microsoft recommends Word as a replacement for WordPad."
Other notable bugs addressed by Microsoft include CVE-2023-35349, a remote code execution weakness in the Message Queuing (MSMQ) service, a technology that allows applications across multiple servers or hosts to communicate with each other. This vulnerability has earned a CVSS severity score of 9.8 (10 is the worst possible). Happily, the MSMQ service is not enabled by default in Windows, although Immersive Labs notes that Microsoft Exchange Server can enable this service during installation.
Speaking of Exchange, Microsoft also patched CVE-2023-36778, a vulnerability in all current versions of Exchange Server that could allow attackers to run code of their choosing. Rapid7's Barnett said successful exploitation requires that the attacker be on the same network as the Exchange Server host, and use valid credentials for an Exchange user in a PowerShell session.
For a more detailed breakdown on the updates released today, see the SANS Internet Storm Center roundup. If today's updates cause any stability or usability issues in Windows, AskWoody.com will likely have the lowdown on that.
Please consider backing up your data and/or imaging your system before applying any updates. And feel free to sound off in the comments if you experience any difficulties as a result of these patches.
Source of Article