In this week's Princh Library Blog post, guest writer Nina Grant sheds light on how libraries can integrate eLearning in order to bridge the educational gap. Check it out.
The education gap can limit the learning experience for many students being taught in a traditional classroom setting. Schools and colleges often lack resources and, when, teachers are unable to meet the individual needs of their students, the achievement gap widens even more. The personalization of learning plans offered by eLearning courses allows students to flourish, however, students in remote areas or from lower-income backgrounds may still not have adequate access to technology which creates a further digital divide. This is where support from libraries can be so valuable as they can provide conducive and personalized study spaces with access to all the physical and digital resources that students need to succeed. As well as loans and reference services, libraries provide computers with access to the internet, facilities for printing coursework, and a range of activities for educational or professional development purposes. From nurturing early literacy in children to offering adult learning programs for seniors, public libraries play a crucial role in closing the educational gap and promoting lifelong eLearning.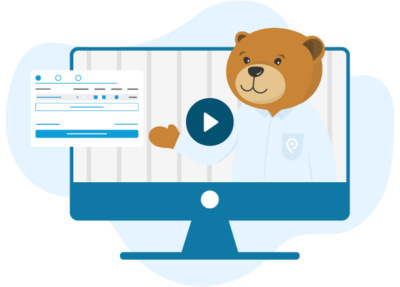 Learn the key aspects of Princh! Watch our on-demand demos at your convenience and see what makes Princh such a simple solution. Watch our demos here.
Integrating eLearning to Enhance Traditional Teaching
Distance learning has a long history and online classes and tutors are increasingly in demand today. Both students and teachers benefit from the flexibility of eLearning and, although studying through eLearning portals can't completely replace in-person lessons, it is a valuable way to enhance traditional classroom-based teaching. A number of studies show how the traditional role of a public library as a guardian of information has now evolved into a provider of knowledge, and integrating eLearning with libraries can enhance the educational experience and provide students with additional resources and support. As well as providing personalized learning spaces equipped with computers and traditional library services, libraries can collaborate with schools, colleges and eLearning platforms in order to match resources to elements of the curriculum. This can include integrating library databases and materials directly into the eLearning platform, making it easy for students to access relevant information for their courses.
E-learning Programmes Help Librarians Meet User Demands
One of the most valuable resources at a library is its knowledgeable staff who are not only familiar with physical book collections and referencing material but who can also provide technical assistance and guidance in using eLearning platforms and software. Staff can assist with troubleshooting issues and answer questions related to the internet and online learning. They can also provide digital literacy training through workshops or one-to-one assistance to improve users' skills in using technology and finding reliable information online. Librarians themselves may also benefit from eLearning in the form of online programmes for staff training. By staying informed of advances in Edtech, keeping their digital skills up to date and becoming familiar with social media platforms to reach out to customers, they are able to meet the evolving, and often challenging demands, of all library users including e learners.
Digital Libraries Offer Uninterrupted Learning Opportunities
Libraries already offer a welcoming environment for online study and through investment in technology they can also provide better internet connectivity and more computer stations for their users. While this enables greater access to education for those students that can get to a public library, all students with an internet connection can benefit from the services offered by a digital library. Library users can make a smooth transition to online learning. even when physical libraries are closed or too difficult to get to as digital libraries can provide online access to a wide range of educational resources including e-books, journals, research papers and multimedia materials. Information may also be accessed online from special libraries that focus on particular topics such as medicine or law and that are often found within universities and other institutions. Through the provision of online resources, libraries can help to ensure all students have the opportunity to continue their studies and academic research without interruption.
Libraries play a crucial role in supporting eLearning by providing technology assistance, quiet study spaces and educational programs. When eLearning is integrated into libraries, this open access to both physical and digital resources gives students of all backgrounds and abilities the opportunity to study at their own pace and reach their own educational goals.
We will be back with another interesting article from the library world soon!
Want more insights from libraries across the world?
Subscribe to our blog to receive new library insights directly to your e-mail.
Source of Article