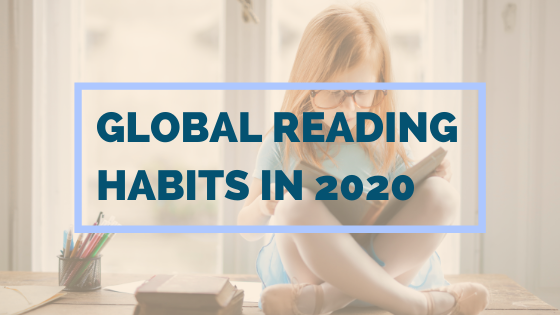 What did people read during the pandemic? On this week's Princh Library Blog, we share a fun infographic, created by Global English Editing, that will provide you with the answers. Check out the infographic below.
One thing is clear from 2020 – a lot of people spent their time at home nestled up with a favorite book.
Global English Editing have just released a fascinating infographic about the world's reading habits in 2020.
They wanted to find out how much we read in 2020, how the pandemic changed our reading habits, and what was on people's bookshelves this year.
The main findings
A few of their eye-opening findings include:
35% of people said they read more this year due to the pandemic.
Two of the top 10 best-selling books on Amazon were children's workbooks as homeschooling went mainstream during the pandemic
One fiction category had a breakout year, and unsurprisingly it was… apocalyptic fiction
Romance novels make up a whopping one-third of all mass-market fiction sold (and 16% of those are sold to men).
Clearly, the world had a lot on its mind this year, and people took to their bookshelves to make sense of it all.
To learn more about world reading habits in 2020, check out the infographic below.
Want more insights from libraries across the world? Stay tuned for our weekly posts and read the latest developments in libraries from around the world. Find us on Facebook and Twitter and sign up to our blog to receive new library insights directly to your e-mail.
Source of Article