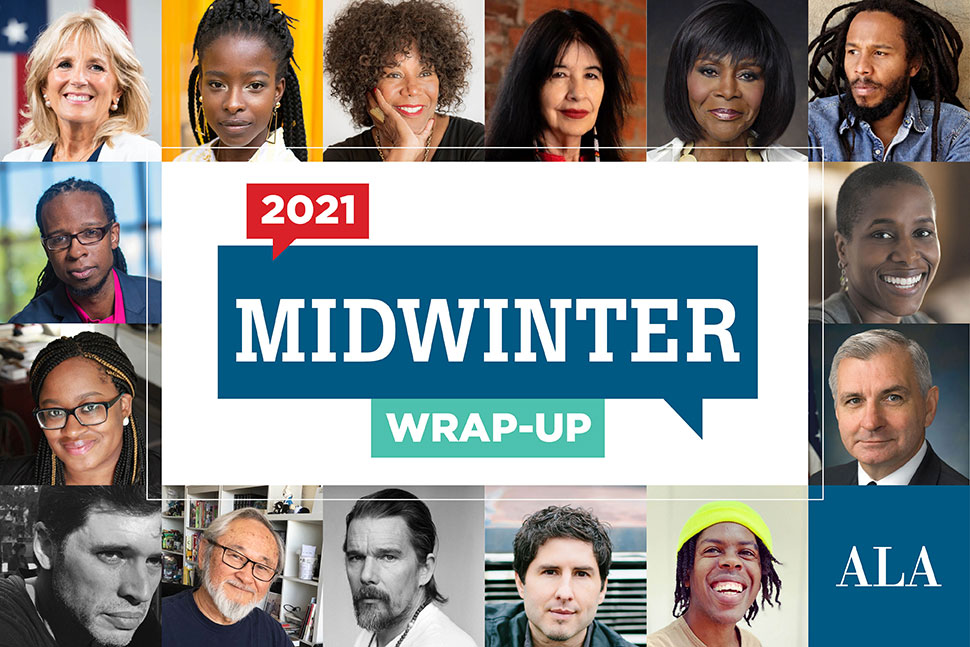 Since 1908, the American Library Association's (ALA) Midwinter Meeting has taken place 107 times, with only a few pauses. Held virtually, this year's Midwinter was the last in its current format; next year ALA will launch LibLearnX, a learning, networking, and collaboration experience scheduled for January 21–24, 2022, in San Antonio.
Though this year's event was the final meeting, it was a consequential one with more than 7,100 participants and marquee speakers such as Ruby Bridges, Ethan Hawke, Ziggy Marley, Cicely Tyson, Emmanuel Acho, US Sen. Jack Reed (D-R.I.), and new US First Lady Jill Biden. Many sessions centered on two major themes: equity, diversity, and inclusion; and library responses to the coronavirus pandemic.
"Forging dreams"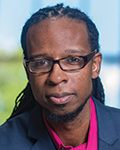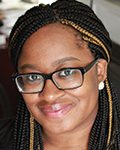 "For so much of Black America's history and even our present, we haven't been seen for the diverse, divergent, different people that we truly are," said Ibram X. Kendi in the Opening Session.
Joined by Keisha N. Blain, with whom he edited Four Hundred Souls: A Community History of African America, 1619–2019 (February), Kendi described the significance of the volume, which features the work of 90 Black writers—novelists, journalists, poets, historians, and philosophers—on different eras and aspects of the Black American experience.
Kendi and Blain gathered a cross-section of writers who reflect the diversity of the Black experience to tell the story of 400 years of Black life. "It's powerful to have 90 different voices grappling with the history and dreams of our ancestors," Blain said. "I hope this book sitting on the shelves, particularly in libraries, can continue to help forge those dreams."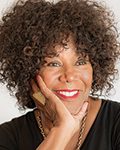 The embodiment of one such dream—civil rights icon Ruby Bridges—discussed her new children's book, This Is Your Time, with Librarian of Congress Carla Hayden. Bridges made history in 1960 at age 6, when she became the first Black student to desegregate an all-white school in the US. Bridges said she remembers clearly her first day at the school, in particular walking by a mob of angry white adults shouting at her.
Hayden asked Bridges about the call to action that concludes her book, and Bridges said it was necessary to tell kids that a light exists in the future. "Like all of us, I watched what happened in May [regarding George Floyd's death]. I traveled and talked to kids. This book is a letter to [them]," she said. "Some of what they're seeing now is what I saw as a 6-year-old. But we'll get through it, and things will get better."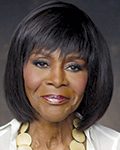 Many know the legendary actor Cicely Tyson from her role in the 1974 TV film adaptation of The Autobiography of Miss Jane Pittman, for which she won two Emmy Awards. Tyson released her own autobiography, Just As I Am (January), shortly after speaking at Midwinter—and shortly before passing away January 28 at age 96.
Tyson said she was blessed to live long enough to see Black people in directing roles. "It took so long for us to get to that point," she said. She offered this advice to those seeking change: "You have to hold on to what you believe in. You cannot let matters contrary to what you believe in discourage you from moving forward or achieving the goals that you are working toward."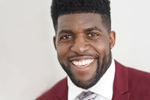 Before Fox Sports analyst and former NFL linebacker Emmanuel Acho's appearance at Midwinter, American Libraries spoke with him about his YouTube-series-turned-book, Uncomfortable Conversations with a Black Man (November 2020). "We talk about sex, we talk about money, and we talk about religion within our households, but we don't talk about race," he said. "Since it is so foreign to us, [these conversations are] uncomfortable."
The murder of George Floyd moved Acho to try to serve as a connection point between Black and white Americans: "Our problem in America is that there's a disconnect, there's a language barrier. Black people are saying one thing and white people are like, 'What do you mean?' And I just tried to stand in the middle and bridge that gap via these conversations."
In 1967, Martin Luther King Jr. delivered a speech at Stanford University in Palo Alto, California, called "The Other America." More than 50 years later, that speech became the theme of the 22nd annual Martin Luther King Jr. Holiday Observance and Sunrise Celebration. Keynoting was V. P. Franklin, distinguished professor emeritus of history and education at University of California, Riverside, and author of the upcoming The Young Crusaders: The Untold Story of the Children and Teenagers Who Galvanized the Civil Rights Movement (February).
Franklin's new book not only looks at adult-led efforts to integrate and improve schools, he said, but also highlights youth activism to improve education. He suggested that young crusaders today "can look to the young crusaders of the past" in how they handled "their demands for freedom and inclusion in the institutions of American society."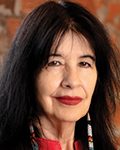 US Poet Laureate Joy Harjo headlined the President's Program. A member of the Muskogee (Creek) Nation and the first Indigenous US poet laureate, she joined her longtime Norton editor, Jill Bialosky, for a discussion about the importance of poetry and collecting Indigenous stories. She also read several poems.
"I think of those old traditions of poetry, like African and Indigenous traditions all over the world. The poets are the truthtellers," Harjo said. "They tell the truth that has roots in the spiritual realms and has roots in the very earth itself, in the original teachings."
Responding to COVID-19
With all the crises 2020 presented—including the COVID-19 pandemic, political unrest around systemic racism, economic turmoil—what lessons can libraries glean? That was the essential question at "Rising to the 2020 Challenge," a panel comprising five library leaders and moderated by Lisa Rosenblum, executive director of King County (Wash.) Library System.
Panelist Donna Walker, executive director of Jefferson County (Colo.) Public Library, noted how the pandemic led her library to accelerate many of the alternative services it had already begun planning, while Michael Lambert, city librarian at San Francisco Public Library (SFPL), described how SFPL's "workforce was thrust onto the front lines of the city's public health emergency response."
Meanwhile, at Nashville (Tenn.) Public Library (NPL), Director Kent Oliver noted that as a result of the city's hiring freeze—which has left 50 positions unfilled—NPL has been trying to implement staffing resources that, he said, "can nimbly react" to these and future challenges. And Mark Asberg, CEO of Calgary Public Library in Alberta, Canada, said that his library's mission has been to institute solutions that will continue to evolve long after the pandemic, such as considering how its virtual platforms will live on.
The pandemic, of course, has upended nearly every aspect of library life—including fundraising. "This [past] year I personally took charge of looking at our donors and thinking, 'How can we fundraise during this difficult time?'" said Lauren Trujillo, director of the Santa Barbara (Calif.) Public Library Foundation (SBPLF).
Trujillo, along with Andrea Lapsley, president of Texas Library and Archives Foundation in Austin, Texas, moderated "The Future of Library Fundraising." The two talked about the challenges of raising money and maintaining relationships during ongoing crises, as well as best practices for growing foundations and Friends groups.
For Trujillo, it was important to stay in touch with supporters during the pandemic. "I made a goal to call 100 donors per month," she said. That outreach made a big difference when SBPLF's annual appeal rolled around: "They remembered our conversation." For Lapsley, 2020 was an opportunity to reorganize: "It was a perfect time for strategic planning."
Seeing families huddled around the camera playing together is one of the highlights of leading gaming programs for Rebecca Strang, children's librarian at Naperville (Ill.) Public Library. She's been running gaming groups virtually since the pandemic began. "It's getting that social connection," she said in "Virtual Gaming Programs: Resources for Fighting Social Isolation with Gaming," a session sponsored by the Games and Gaming Round Table that also featured Erica Ruscio, young adult librarian at Ventress Memorial Library in Marshfield, Massachusetts; Dan Major, adult services library at Orion Township (Mich.) Public Library; and Jeff Pinsker, CEO of Amigo Games.
"It doesn't take a huge game collection to run a gaming program," Strang said. You can create your own games or modify existing ones to be played remotely. The panelists noted that most successful virtual gaming programs have some best practices in common, such as scheduling games for times when people are available and keeping meeting logistics consistent.
As a veteran member of the US Senate, Jack Reed (D-R.I.) has been a premier library champion during his decades of service. With the 117th Congress already in session, Reed sat down for an interview with ALA President Julius C. Jefferson Jr. to talk about the January 6 storming of the US Capitol and the pandemic's effect on the nation.
Reed's library advocacy comes from a desire to help staff tackle issues like information literacy and the digital divide, he said. Months after championing efforts to secure $50 million in stimulus funding for the Institute of Museum and Library Services in the CARES Act in March 2020, Reed introduced the Library Stabilization Fund Act, proposing $2 billion to bolster library services during the pandemic. In the final days of the 116th Congress, Reed introduced the Build America's Libraries Act, which called for $5 billion to repair and construct library facilities. He said he plans to reintroduce the legislation in the new Congress.
Awards
As always, the Youth Media Awards were a major highlight. When You Trap a Tiger, by Tae Keller, is the 2021 Newbery Medal winner for the most outstanding contribution to children's literature. The Caldecott Medal for most distinguished American picture book for children went to We Are Water Protectors, by Carole Lindstrom with illustrations by Michaela Goade.
The Coretta Scott King Book Awards, which recognize African-American authors and illustrators of outstanding books for children and young adults, went to Before the Ever After, by Jacqueline Woodson, and R-E-S-P-E-C-T: Aretha Franklin, the Queen of Soul, illustrated by Frank Morrison. The Michael L. Printz Award for excellence in literature written for young adults was awarded to Everything Sad Is Untrue (a true story), by Daniel Nayeri.
ALA also presented its annual I Love My Librarian Awards, a ceremony that honors 10 librarians for outstanding service. This year's awards went to four academic librarians, three public librarians, and three school librarians. Meet the winners here.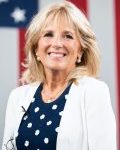 Midwinter wrapped with a Closing Session talk by US First Lady Jill Biden, who told attendees: "What you do matters so much. In big cities and small towns, libraries fulfill a purpose that almost nothing else does. They're a place of information for all; a place where people can come together as a community. It's the aisles of books, the knowledge of generations collected and open to anyone."
Following an introduction by 2017 National Youth Poet Laureate Amanda Gorman, who read from her upcoming children's book, Change Sings (September), Biden reminisced about her childhood experiences at the library and said that literature changed her life. She recalled how, as a college student, she encountered young people who couldn't read, an experience that led her to pursue education as a career.
"My message to you is to never forget what you're doing matters," she said. "Right now, someone out there is a better thinker because of you."
Council matters
Motions to establish the Council Committee on Sustainability, discontinue the Library Education Assembly, discontinue the Exhibits Round Table, endorse the creation of an Exhibits Advisory Group, and change the charge of the ALA Election Committee to eliminate the physical presence mandate for participation all passed (CD#27).
A resolution in support of broadband as a human right (CD#20.1) passed unanimously.
A resolution to condemn white supremacy and fascism as antithetical to library work (CD#43) passed as amended.
Christina Rodriques, Ana Elisa de Campos Salles, and Sam Helmick were elected to three-year terms (2021–2024) on the ALA Executive Board (CD11.2).
A resolution in opposition to facial recognition software in libraries (CD#19.2) passed as amended. A resolution on the misuse of behavioral data surveillance in libraries (CD#19.3) also passed.
A resolution on replacing the Library of Congress subject heading "illegal aliens" with "undocumented immigrants" (CD#44) was removed from consideration and will be re-evaluated for Annual in June with feedback from the Core Subject Analysis Committee Working Group. (Council passed a similar resolution in 2016.)
A resolution to classify library workers as a priority workforce in receiving the COVID-19 vaccine (CD#45) passed as amended.
ALA Honorary Membership was granted to former ALA Executive Director Robert Wedgeworth.
Memorials were read for Susan S. Lazinger, Vicki J. Terbovich, Yvonne J. Chandler, Luisa Vigo-Cepeda, Marjorie Lewis, Judy Yung, Susana Liu, and Violette Y. Brooks. Tributes were read to recognize former Public Library Association Executive Director Barb Macikas, Patricia Ann Tumulty, Ona Šimaitė, Barbara Johns, and Judith M. Nixon.
Source of Article