In this week's Princh Library Blog post, guest writer Sam L. Bowman discusses the benefits of study support programs at libraries and why your library should also think about including them! Enjoy!
Libraries have been around for thousands of years and have shown astounding benefits in providing information and promoting literacy. However, in recent years they have declined in popularity with the new generation, largely due to the influence of digital media.
One way libraries can adapt to these new challenges is by creating a study support ecosystem for teens. This can include resources like group studies and tutoring programs to help them connect with their peers and improve their academic skills. Here are some of the benefits of these ecosystems and how they can affect the development of teens.
Encouraging Teamwork and Collaboration
Teens often prefer social media and online interaction rather than in-person connections. This can create a barrier for teens developing social and peer relations. By offering library study support grounds, students can work together on tasks promoting teamwork and collaboration while learning effective communication skills.
To properly assist students, library leaders can create SMART goals — or goals that are Specific, Measurable, Achievable, Relevant, and Time-bound — to help measure the success of their programs. This strategy can also help staff understand which projects should be continued and what needs to be improved upon.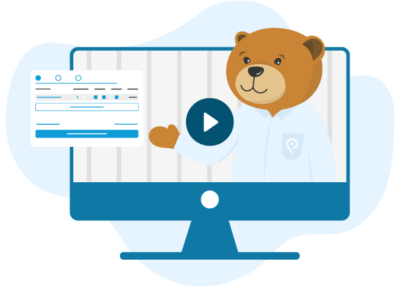 Learn the key aspects of Princh! Watch our on-demand demos at your convenience and see what makes Princh such a simple solution. Watch our demos here.
Enhancing Academic Performance
Studies have shown how peer tutoring and studies have positive impacts on teens' academic performance. This is due to the additional support and motivation that their classmates could provide while encountering complex subjects.
This also reinforces how powerful peer-to-peer interactions and study groups are in enhancing their academic skills. Rather than relying solely on traditional classroom settings, libraries offer alternative learning environments where students can openly communicate their issues to get immediate assistance, which will be a valuable tool for their success.
Reducing Anxiety and Stress
Academic pressures on students can affect their performance and lead to high anxiety and stress levels. From standardized tests to tedious college applications, these stressful activities can weigh heavily on their minds.
Introducing a support ecosystem at the library can also help teens manage larger stressors, including headline anxiety. Not only do today's teens face significant future challenges, such as climate change and social unrest, but members of Gen Z also report higher levels of mental health struggles than previous generations. Support programs can't fix these issues, but they can provide teens with a safe space to discuss concerns with peers who understand and experience similar challenges.
Providing Access to Resources
One of the main benefits of a study support system offered in libraries is the abundant resources that are readily available. From the technology in libraries, like audiobooks and computers, to encouraging teen literacy through books for different ages, they offer a wide range of essential resources for academic success. Furthermore, libraries have quiet areas that are free from distractions, making it easier for teens to concentrate on their work, which can increase productivity.
Building a Sense of Community
Libraries have always been a place where the community can gather to learn new skills and explore new ideas. By offering support groups, teens can access these resources and feel a sense of belonging. This environment can also lead to opportunities for teens to learn from other members of the community, like guest speakers and attending workshops.
Additionally, library-led gaming activities like Dungeon and Dragons can foster healthy social interactions and create an outlet for teens in the surrounding areas. Thus allowing them to build solid connections with their peers and become a respectable member of their community.
Promoting Independent Learning
When teens join a study support group at the library, they are encouraged to take on the responsibility for their own learning. Unlike traditional classroom settings where the lessons are structured to fit the entire group, these study programs are often self-directed.
This strategy helps them develop critical thinking, time management, and self-discipline that they can implement in other parts of their lives. This independent learning environment will also help to prepare them for college and the workforce, where self-motivation is essential for success.
Offering Mentorship Opportunities
There are often dedicated staff members in the library who are educators trained in specialized subjects. These individuals can provide guidance and support for academic challenges that students are facing and serve as dedicated mentors when needed.
Furthermore, the workshops and programs offered by these professionals allow students to learn potential career paths they could pursue. This can be invaluable to students who are unsure of their future and need extra guidance during their academic journey.
Encouraging Lifelong Learning
One of the main benefits of study support groups is their role in promoting lifelong learning. Of course, libraries are an ideal place to study, but this environment also encourages teens to value education, curiosity, and continuous learning. It can also lead to higher achievement, success, and personal development with better opportunities for the future.
Libraries play a vital part in academic success and a crucial role in shaping the future of the next generation. So, let's continue supporting these local institutions for the betterment of our youth.
We will be back with another interesting article from the library world soon!
Want more insights from libraries across the world?
Subscribe to our blog to receive new library insights directly to your e-mail.
Source of Article