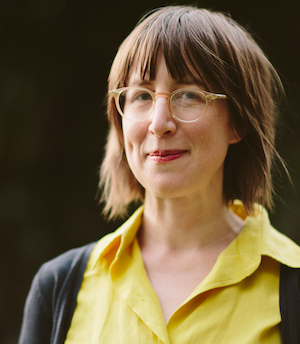 I am delighted and excited to announce that Lauren Sorensen is joining Stanford Libraries as a new staff member of Digital Library Systems and Services. Lauren's first day will be Tuesday, January 18, 2022.
It's auspicious to make this announcement today, Human Rights Day, as Lauren will be serving as the Digital Projects and Data Manager for the Virtual Tribunals (VT) program. VT is a collaboration between the Libraries and the Stanford Center for Human Rights and International Justice, with the goal to compile a comprehensive database of international criminal tribunal records, from the post-WWII cases through the contemporary tribunals, fully digitized, and rendered searchable through a single online portal. Lauren joins the project team as it currently works to preserve and make available the Taube Archive of the International Military Tribunal at Nuremberg, deposited at Stanford by the International Court of Justice.
Since earning a Master of Arts at New York University's Moving Image Archiving and Preservation program at New York University in 2007, Lauren has worked in a variety of capacities that center around audiovisual preservation and conservation, digital preservation, metadata development and management, digital asset management, and archival collection management, as well as education and training. Most recently she has been serving as Program Director of Digital Preservation Outreach & Education Network (DPOE-N) and as a Senior Consultant at Whirl-i-Gig, Inc. Prior to that, she was employed as Digital Asset Manager & Archivist at the Hammer Museum, Digital Conversion Specialist at the Library of Congress National Audio-Visual Conservation Center, Preservation Project Manager at the Bay Area Video Coalition, and Assistant Director of Canyon Cinema.

Building on her impressive work history, Lauren actively contributes to the larger professional community as a member of The Moving Image editorial board and by serving in several leadership roles in the Association of Moving Image Archivists (AMIA) over the years, including co-founding and organizing the AMIA-DLF Hack Days.
Lauren brings a rich set of skills, interests, and practical experience to the Libraries that will propel the Virtual Tribunals effort forward to a new stage of growth and she no doubt will have opportunities to collaborate more broadly in other digital library projects and initiatives.
Source of Article