Just had the pleasure of upgrading to the latest version of Creative Cloud at MPOW, and while it appeared to go smoothly I immediately had a problem with my workflow. Importing an image (jpg) into Photoshop would only show a blank white screen. The image WAS correctly rendered on the home screen, but just a white workspace when attempting to actually work with the image.
I did some googling and found a similar problem reported with a fix for the Mac version, and was able to figure out where the same settings were in Windows, and it fixed my problem.
So for my future reference, and maybe yours, go to Edit, then Preferences, then choose Performance. Uncheck the box for Use Graphics Processor. This was on a Dell OptiPlex 7050 running Windows 10. Good luck!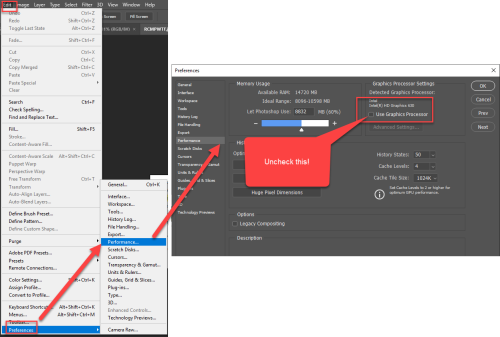 Source of Article