A 22-year-old New Jersey man has been sentenced to more than 13 years in prison for participating in a firebombing and a shooting at homes in Pennsylvania last year. Patrick McGovern-Allen was the subject of a Sept. 4, 2022 story here about the emergence of "violence-as-a-service" offerings, where random people from the Internet hire themselves out to perform a variety of local, physical attacks, including firebombing a home, "bricking" windows, slashing tires, or performing a drive-by shooting at someone's residence.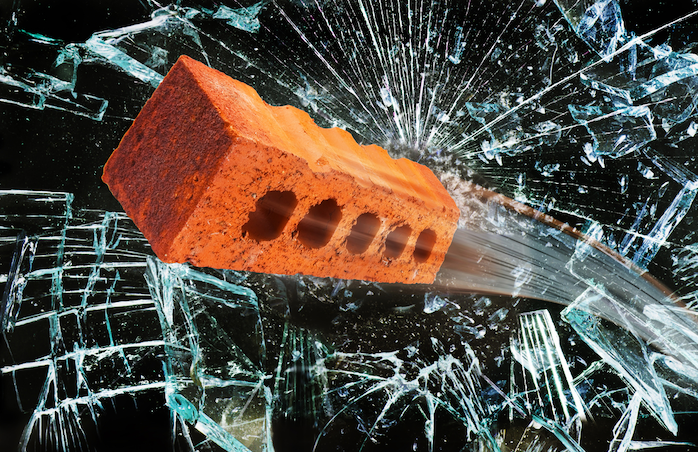 McGovern-Allen, of Egg Harbor Township, N.J., was arrested Aug. 12, 2022 on an FBI warrant, which showed he was part of a group of cybercriminals who are settling scores with one another by hiring people to carry out violent attacks on their rivals.
That Sept. 2022 story about his arrest included links to two videos released on Telegram that were recorded and shared by McGovern-Allen and/or a co-conspirator as "proof" that they had carried out the attacks as hired.
The first showed two young men tossing a Molotov Cocktail at the side of a residence in Abington Township, Pa, setting it ablaze. The second featured two men with handguns unloading multiple rounds haphazardly into the first story of a house in West Chester, Pa. Fortunately in both cases, the occupants of the homes were unharmed in the attacks.
Federal prosecutors said McGovern-Allen went by the alias "Tongue" on Discord, and that in one chat he was quite explicit about his violence-as-a-service offering.
"In the chats, [Tongue] tells other Discord users that he was the person who shot K.M.'s house and that he was willing to commit firebombings using Molotov Cocktails," the complaint against McGovern-Allen explains. "For example, in one Discord chat from March 2022, [the defendant] states 'if you need anything done for $ lmk ["let me know"]/I did a shooting/Molotov/but I can also do things for ur entertainment."
The chat channels that Tongue frequented have hundreds to thousands of members each, and some of the more interesting solicitations on these communities are job offers for in-person assignments and tasks that can be found if one searches for posts titled, "If you live near," or "IRL job" — short for "in real life" job. A number of these classified ads are in service of performing "brickings," where someone is hired to visit a specific address and toss a brick through the target's window.
McGovern-Allen was in the news not long ago. According to a Sept. 2020 story from The Press of Atlantic City, a then 19-year-old Patrick McGovern-Allen was injured after driving into a building and forcing residents from their home.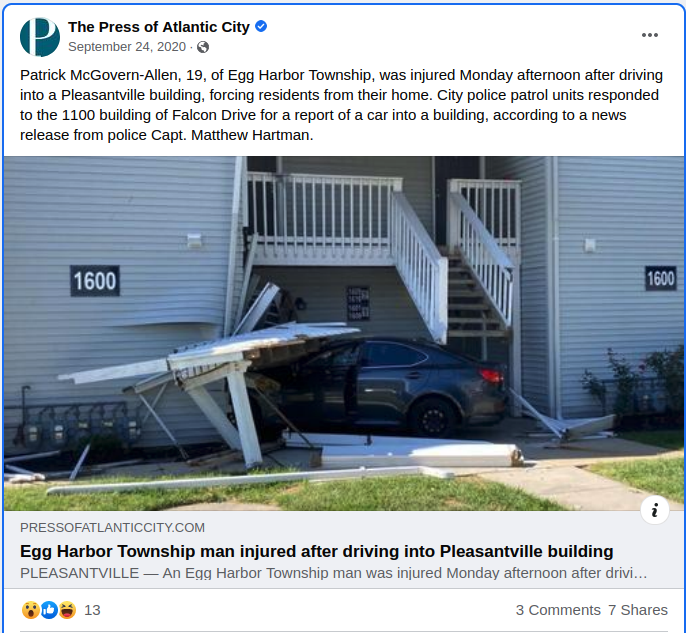 "Police found a 2007 Lexus, driven by Patrick McGovern-Allen, 19, that had lost control and left the road, crashing into the eastern end of the 1600 building," the story recounted. "The car was driven through the steps that provide access to the second-floor apartments, destroying them, and also caused damage to the outer wall."
A copy of McGovern-Allen's sentencing statement says he pleaded guilty to three criminal counts, including two for stalking, and one for the use of fire in commission of a federal felony. The judge in the case gave McGovern-Allen 160 months in prison — about 13.3 years. After completing his sentence, McGovern-Allen will be on supervised release for three years.
Source of Article