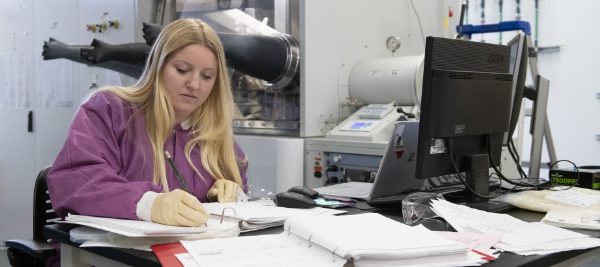 The National Institutes of Health (NIH) will soon update the data management and sharing requirements associated with grant-funded research. On January 25, 2023, a new NIH Data Management and Sharing Policy will go into effect, replacing the current policy that has been in place since 2003.
The new policy expands the NIH's commitment to make research results available to the public. Whereas the agency's current policy applies only to grants with more than $500,000 of direct costs per year, the 2023 policy will apply to all data-generating research funded in whole or part by the NIH, regardless of award amount. Under the new policy, researchers seeking the grant or renewal of funding will be required to submit a detailed data management and sharing plan as part of their applications. Plans must include specific elements that describe data type, related tools or code, metadata standards, data preservation and access, conditions on data distribution or reuse, and plan oversight. The approved plan will become part of the terms and conditions of the NIH grant, with compliance monitored at regular intervals.
The new policy emphasizes that researchers should maximize the sharing of data generated through NIH-funded research, although it acknowledges that legal, ethical, and technical factors may restrict the extent to which data can be made publicly available. Data should be shared no later than the time of an associated publication or the end of the grant performance period, whichever comes first. The NIH encourages researchers to share and preserve their data through an established data repository and maintains a list of desirable repository characteristics to look for when selecting a deposit venue.
The Stanford Digital Repository (SDR), Stanford Libraries' open access repository for scholarly content, provides preservation and sharing services for research data from the Stanford community. The SDR enables Stanford scholars to make their research as open as they are legally and ethically permitted, helping them to meet requirements like the new NIH Data Management and Sharing Policy described above. While subject specific repositories are often the best first choice repository for many researchers at Stanford, particularly those in repository-rich fields like biomedicine, many research fields lack adequate repositories tailor-made to the work they do. In these cases, the Stanford Digital Repository provides a Stanford-funded and Stanford-supported home for research outputs.
As mentioned above, the NIH has enumerated characteristics researchers should look for when choosing a repository. The Libraries is actively undertaking an analysis of the SDR platform to make sure that it can meet or exceed the standards set by the NIH. However, it is clear that the SDR already meets these repository characteristics in many key areas:
We assign citable, unique persistent identifiers — both persistent URLs (PURLs) and DOIs — to support data discovery.
Our stable infrastructure and funding provide long-term sustainability and long-term availability and integrity of datasets.
Datasets must be accompanied by metadata.
Access to data deposits is always free and governed by options for embargo, release, and visibility selected by the depositor.
Depositors can choose open licenses for their works.
We support widely used and non-proprietary data formats.
Depositors must authenticate to submit content and may provide a persistent identifier, such as an ORCID, when depositing.
Security levels are consistent with the sensitivity of the data. Note that the SDR is not approved by the University for high-risk content.
For those interested in taking advantage of the SDR for sharing and preserving research data, access to the self-deposit web application can be requested using the Help link at sdr.stanford.edu or by emailing SDR staff at sdr-contact@lists.stanford.edu. Please visit our website for more information about the SDR and for specific details about using the SDR for research data.
Authors: Rochelle Lundy, Amy Hodge, Hannah Frost
Source of Article