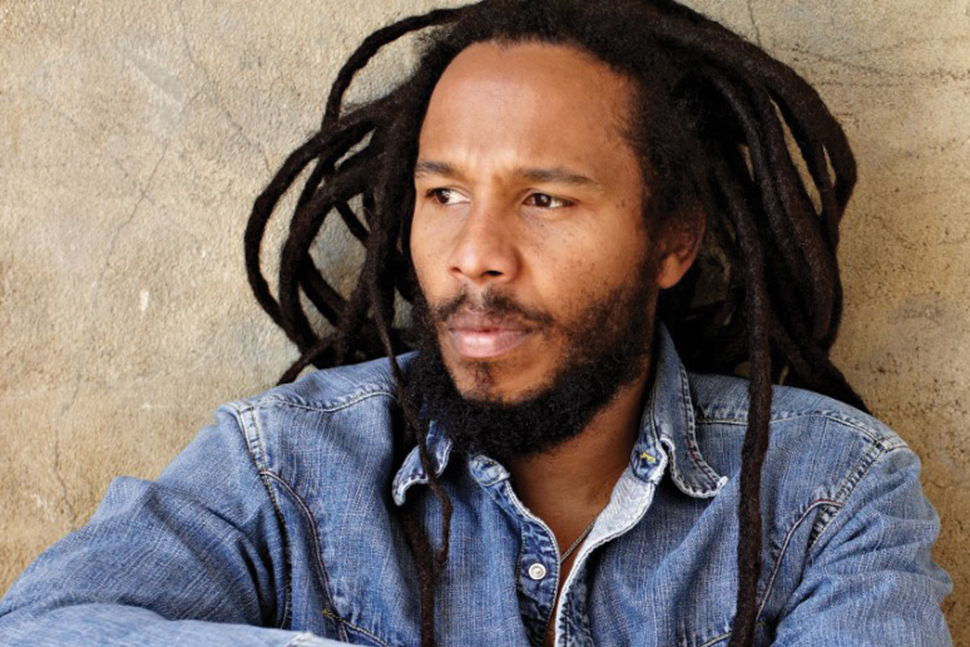 When eight-time Grammy Award–winning reggae artist and philanthropist Ziggy Marley released Family Time, a well-received children's album, in 2009, he didn't plan to do more projects geared toward youth. But when the COVID-19 pandemic hit last year, he found himself at home full-time with his own kids and a new puppy. What resulted was More Family Time, his 2020 album for children, and the forthcoming picture books Music Is in Everything and My Dog Romeo (both available May), adapted from the album's songs.
Marley spoke to American Libraries ahead of his appearance at the American Library Association's 2021 Midwinter Meeting & Exhibits Virtual about his creative process during a lockdown, oral traditions, and voting for the first time.
Your latest album was written and recorded during the pandemic. What was that like, and did you intend to create another children's album? It seemed very fast. It was kind of serene when I look back at it. The pandemic had just happened and everybody was home, and then I started writing this song because of my 4-year-old son. I was already writing songs for another project, and this project came in and took over. He kept on bothering me when I was doing music, and he'd go, "Goo goo ga ga, goo goo ga ga." So I wrote a song called "Goo Goo Ga Ga," and that's where everything started. [The ideas] just started coming in, flowing. It was a strange time, but it was a good time to do a children's album. It wasn't something I wanted to do, really; it just kind of happened.
How did you get interested in projects for children? I was already interested in looking out for children, even before I did the children's album. My charity organization [Unlimited Resources Giving Enlightenment, or U.R.G.E.] focuses on children, and where I come from in Jamaica, we try and help out children through orphanages and [other services]. I believe helping children is the best way we can help the world, so this is a natural place to do what I do.
What do you hope children and families will take away from these works? What I realize now, spending every day with my kids, is as parents we don't really spend a lot of time with our children. So this album hopefully is a way, in this time, to strengthen the bond of family. And that extends from your own family to the human family, everything connected to everything else—that's the ultimate thing.
In 2020, you voted in US elections for the first time and documented that process on social media. What made you want to take a stand? I want to see more love, I want to see more unity, I want to see more respect—that's what I'm voting for. I'm not voting for a person or a party; I'm voting for an idea. I vote from the idea that I want more love and unity in this country than I see here, and around the world. But where I'm living now, something's off. It's just not right.
What stories stand out most from your own childhood, and what have libraries meant to you? Growing up, our stories weren't written out in a lot of books. They were just told out of somebody's mouth. My grand-aunt would tell ghost stories when it was late and the power was out, and a couple of stories about Anansi the Spider. When I was in high school I would visit the library to play chess with friends. It's more than a place of books—it's a place of solace and rest and regeneration, a very wonderful place.
Source of Article