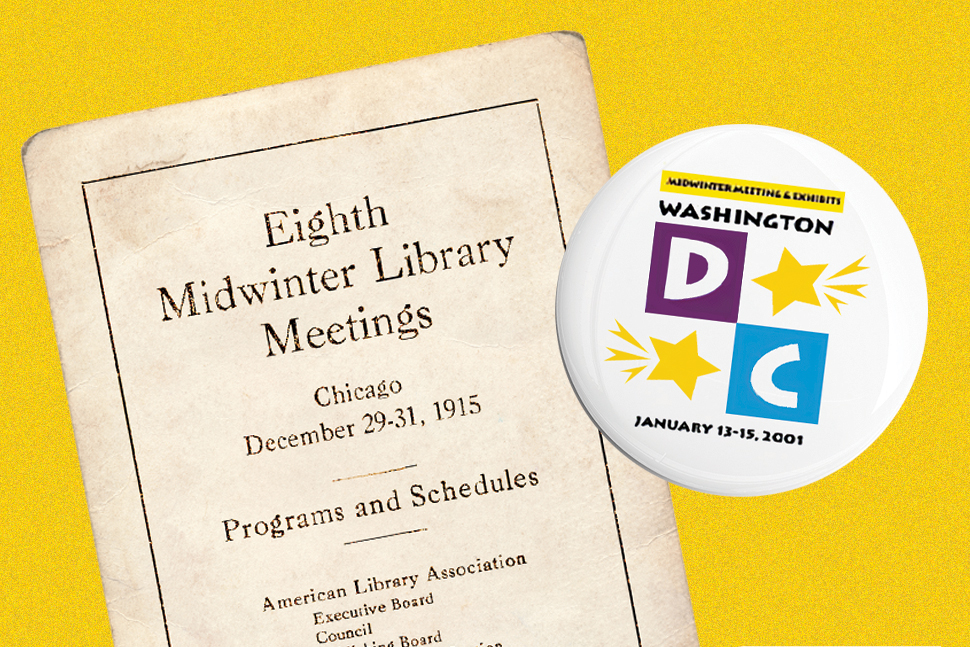 107
Number of times the American Library Association (ALA) has held its Midwinter Meeting since 1908. This year's event, which will be conducted virtually, is the last in its current format; ALA plans to introduce a new concept for 2022.
7
Number of times that ALA did not host an annual Midwinter Meeting since its inception. No meetings were held 1917–1919, 1923, 1926, 1933, or 1947.
14,739
Number of attendees at ALA's 2001 Midwinter Meeting & Exhibits in Washington, D.C.—the highest recorded attendance for the event.
2
Number of awards—the Newbery Medal and Coretta Scott King Book Award—won by New Kid, a graphic novel by Jerry Craft, at the 2020 Midwinter Meeting's presentation of Youth Media Awards in Philadelphia. This year's ceremony will take place January 25.
1939
Year that the ALA Code of Ethics—principles that guide the work of library professionals—was adopted at Midwinter by ALA Council. The code has been revised three times since 1981.
20,000
Number of librarians nominated by their communities for the I Love My Librarian Award since it was established in 2008. This year marks the second time the award ceremony will take place at Midwinter, on January 23. It was previously held in New York City.
60,000
Number of people—including 200 librarians and the late US Rep. John Lewis (D-Ga.)—who participated in the Atlanta March for Social Justice and Women. The march occurred January 21, 2017, during the Midwinter Meeting in Atlanta.
1981
Year that Midwinter added exhibits to its program. By 2020, the tradeshow featured more than 400 exhibitors.
1
Number of times Midwinter has been held in the state of Florida. In 1968, the meeting took place in Bal Harbour, a small village north of Miami Beach.
Source of Article