This post was written by Mark Jefferson, Lab Assistant at Stanford's Born-Digital Preservation Lab.
We here at the Born Digital Preservation Lab (BDPL) receive a number of unique and interesting collections from donors. These collections are often contained within obsolete physical media formats such as 3.5/5.25" Floppies, Zip disks, CDs/DVDs, and actual hard drives. One of our goals is to carefully extract the content of these physical media in order to preserve them for research and educational purposes. Every so often, we receive a collection from a truly interesting but perhaps not so well known figure. In the interest of spreading awareness about what we here at the library actually get to work with, allow me to share a fascinating recent collection from photographer and writer Matt Herron.
If you have ever seen a photo from the Civil Rights era, chances are you are familiar with Matt Herron's work. Herron was a prominent civil rights photographer and writer that documented some of the most significant events of the time. Born in 1931 in Rochester, New York, Herron started his photography career as a freelance photojournalist in the early 1960's, covering the social and political upheavals of the period. It was around this time that he met famed photographer and documentarian, Dorothea Lange. This chance meeting with Lange inspired Herron to use his art to tell a larger, more meaningful story. It was this meeting, along with his deep interest in the growing civil rights movement, which led him to move his family to Mississippi. There, he established the Southern Documentary Project, an organization dedicated to documenting the social and political struggles of the Civil Rights movement, specifically in the South. Herron captured some of the most recognizable images from that period, including the historic march from Selma to Montgomery, Alabama in 1965. His photographs have become an enduring record of the struggle for racial equality in America.
Matt Herron also had a close relationship with legendary photographer and California's favorite son, Ansel Adams. Herron met Adams in the early 1960s while he was working as a freelance photographer in San Francisco. Adams was impressed with Herron's work and took him under his wing, inviting him to join his collective of photographers, the Friends of Photography. Adams was known for his stunning landscape photography, but he also had a strong interest in social and political issues, and he saw in Herron a kindred spirit. Herron and Adams became close friends, and would go on to motivate and inspire each other throughout their careers.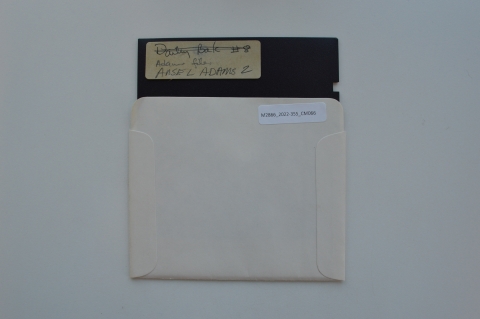 Adams encouraged Herron to pursue his passion for social justice issues and to use his talent to make a difference in the world. Adams was also instrumental in helping Herron to establish the Southern Documentary Project. Despite their different styles of photography, Herron and Adams shared a deep commitment to using their art to effect positive change in the world. They collaborated on several projects over the years, including a documentary on the plight of migrant workers in California. Adams was a powerful influence on Herron's work, and he credited Adams with helping him to find his own voice as a photographer. Herron once said of Adams, "He taught me to see the world through my own eyes, to look for the beauty and the poetry in the everyday, and to use my photography to make a difference in the world."
Herron's photographs captured the dignity and determination of working people as they fought for better wages, safer working conditions, and the right to unionize. His images depict workers from a variety of industries, including coal miners, farm workers, and factory workers, and they offer a powerful visual record of the labor movement in America during a time of great social and political turmoil.
Today, Herron's photographs are part of the permanent collections of many museums and galleries, including the Smithsonian National Museum of African American History and Culture and the San Francisco Museum of Modern Art. His legacy as a photographer and activist continues to inspire new generations of artists and activists who are working to build a more just and equitable society.
While the born-digital materials are still being processed, the physical portion of the collection is processed and open for research. A catalog record and finding aid can be found through the SearchWorks catalog here. For information on how to access and use our collections, please see this page.
— Mark Jefferson, Lab Assistant at Stanford's Born-Digital Preservation Lab
Source of Article