Editor's Note: At TechSoup for Libraries we love to cover how to recycle everything we can. In our December 2019 Newsbytes, we mentioned Earth 911.com's great piece on How to Recycle Books and Magazines, including a handy Recycling Locator for listings of places that recycle books near you. This time we offer a resource list for both you and your patrons on where to recycle old electronic devices. This article was originally published on Allconnect.com.
With potential new tech electronics and gadgets on the horizon, you may be wondering, "What do I do with my old device?" Before you pitch it in the trash, here's everything you need to know to recycle electronics, including donating or selling your old cellphones, laptops, and other electronic devices.
What to Do with an Old Cellphone, Laptop, Tablet, Etc.
If you have an old cellphone, laptop, tablet, or other electronic device, you can
Repurpose it: Use an old cellphone as an emergency phone for your kids, or keep a laptop for just watching DVDs on vacation.
Recycle it: You may be able to recycle your old devices at your local recycling center or with a tech company. Just make sure to remove your personal information first.
Donate it: You can donate your old devices to a nonprofit or refurbishing center. Again, just be sure to wipe all of your information.
Sell it: Online sites like eBay, Craigslist, Facebook Marketplace, and more make it easy to give an old, but still usable, device a second life while earning a little cash.
If your device is no longer functional, your best bet is to recycle or donate it.
Why Should You Recycle Electronics?
First off, we as a people have a lot of devices. By 2020, each person is expected to have at least six connected devices, according to Statista. This means there could be nearly 50 billion connected devices this year!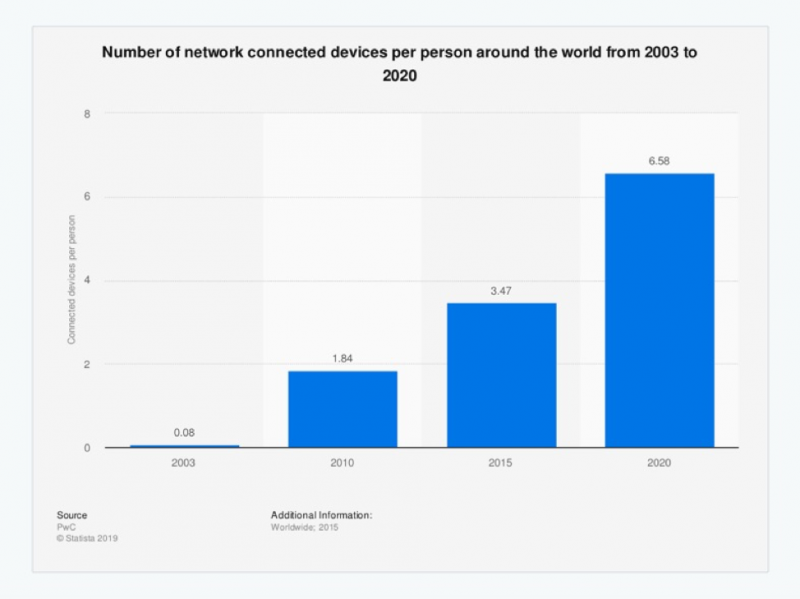 All of these electronics amount to a ton of electronic waste (or e-waste) — more than 50 million tons each year — and that number is expected to double over the next few decades. That's why the United States Environmental Protection Agency (EPA) urges us to recycle our old electronics whenever possible.
For instance, Americans throw out 151 million phones each year. But according to the EPA, for every million cell phones that are recycled, 35,000 pounds of copper, 772 pounds of silver, 75 pounds of gold, and 33 pounds of palladium can be recovered.
Where to Recycle Electronics
1. Check with Your Local Recycling Company
More and more local recycling centers are now offering e-cycling of electronics and devices. Visit Earth 911's Recycling Locator to find recycling centers, nonprofits, and national programs in your locale that take electronic devices.
2. Use a Tech Company's Recycling Program
Many of the major tech companies and sales centers now offer their own recycling programs. Here's a list of some of the biggest programs, but be sure to check the manufacturer's website to see if they offer a program.
3. Donate to a Nonprofit or Refurbishing Center
In addition to the major tech companies, there are a number of local, regional, and national nonprofits that collect and recycle electronics and other devices as well as many refurbishing centers that will rehab your device to be used again.
Some nonprofits and refurbishing centers to consider include
What About My Personal Information?
Before you recycle your old cellphones, laptops, tablets, and more, you'll want to remove all aspects of your personal data from the devices. It's not enough to just take out a SIM card or delete all the apps. Here's what you need to know:
Personal computers: The most secure solution is to physically remove your old hard drive and then either install it in your new computer or use it for backup. If you don't want to hang on to the hard drive, you can do a secure wipe of the machine. Follow these instructions to wipe your PC or wipe your Mac.
Smartphones: For most phones, you'll want to erase all content and settings and then do a factory reset to ensure all of your data is removed. Follow these instructions for removing your personal information from an Android, Blackberry, iPhone, or Pixel phone.
Tablets: Similar to smartphones, you'll want to erase all content before doing a factory reset. Follow these instructions for removing your personal information from an Android tablet or iPad.
Gaming consoles: Like your computer, the most secure solution is to remove the hard drive. If not, the next best option is to remove any media cards and then do a factory reset of the device.
Got a grasp on recycling electronics? Now be sure to follow the Allconnect Resource Center for more information on the latest devices, keeping them secure and more.
Source of Article