Thank goodness I haven't personally experienced this while teaching / presenting via Zoom, but I have been a participant in a workshop that was Zoom bombed, and that was traumatic enough. I can't even imagine how nasty that would be for the presenter.
Lifehacker reports that Zoom is rolling out some new features aimed to make it easier to stop a bombing-in-progress, but also appears to be monitoring for, and will warn you via email "if your meeting invite appears in any public social media posts or other websites where these things are usually posted."
I haven't received anything from my POW (we have a licence for Zoom), or from Zoom directly, nor did I see any abuse options as described by Lifehacker until I manually checked for updates in my Zoom client and updated to version 5.4.3 (Mac).
Go update your clients, folks!!!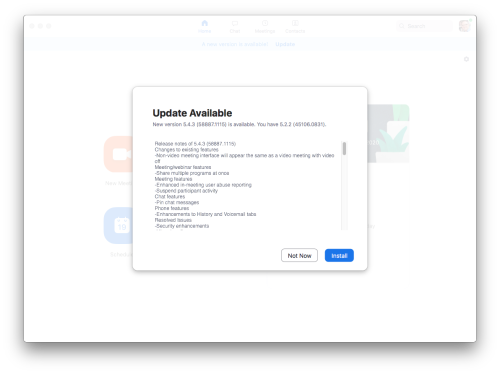 Source of Article