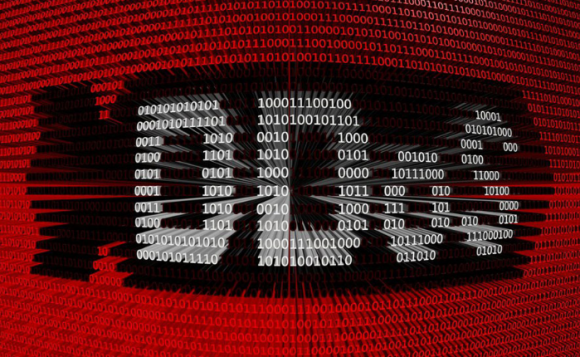 The U.S. Federal Bureau of Investigation (FBI) this week seized 13 domain names connected to "booter" services that let paying customers launch crippling distributed denial-of-service (DDoS) attacks. Ten of the domains are reincarnations of DDoS-for-hire services the FBI seized in December 2022, when it charged six U.S. men with computer crimes for allegedly operating booters.
Booter services are advertised through a variety of methods, including Dark Web forums, chat platforms and even youtube.com. They accept payment via PayPal, Google Wallet, and/or cryptocurrencies, and subscriptions can range in price from just a few dollars to several hundred per month. The services are generally priced according to the volume of traffic to be hurled at the target, the duration of each attack, and the number of concurrent attacks allowed.
The websites that saw their homepages replaced with seizure notices from the FBI this week include booter services like cyberstress[.]org and exoticbooter[.]com, which the feds say were used to launch millions of attacks against millions of victims.
"School districts, universities, financial institutions and government websites are among the victims who have been targeted in attacks launched by booter services," federal prosecutors in Los Angeles said in a statement.
Purveyors of booters or "stressers" claim they are not responsible for how customers use their services, and that they aren't breaking the law because — like most security tools — these services can be used for good or bad purposes. Most booter sites employ wordy "terms of use" agreements that require customers to agree they will only stress-test their own networks — and that they won't use the service to attack others.
But the DOJ says these disclaimers usually ignore the fact that most booter services are heavily reliant on constantly scanning the Internet to commandeer misconfigured devices that are critical for maximizing the size and impact of DDoS attacks. What's more, none of the services seized by the government required users to demonstrate that they own the Internet addresses being stress-tested, something a legitimate testing service would insist upon.
This is the third in a series of U.S. and international law enforcement actions targeting booter services. In December 2022, the feds seized four-dozen booter domains and charged six U.S. men with computer crimes related to their alleged ownership of the popular DDoS-for-hire services. In December 2018, the feds targeted 15 booter sites, and three booter store defendants who later pleaded guilty.
While the FBI's repeated seizing of booter domains may seem like an endless game of virtual Whac-a-Mole, continuously taking these services offline imposes high enough costs for the operators that some of them will quit the business altogether, says Richard Clayton, director of Cambridge University's Cybercrime Centre.
In 2020, Clayton and others published "Cybercrime is Mostly Boring," an academic study on the quality and types of work needed to build, maintain and defend illicit enterprises that make up a large portion of the cybercrime-as-a-service market. The study found that operating a booter service effectively requires a mind-numbing amount of constant, tedious work that tends to produce high burnout rates for booter service operators — even when the service is operating efficiently and profitably.
For example, running an effective booter service requires a substantial amount of administrative work and maintenance, much of which involves constantly scanning for, commandeering and managing large collections of remote systems that can be used to amplify online attacks, Clayton said. On top of that, building brand recognition and customer loyalty takes time.
"If you're running a booter and someone keeps taking your domain or hosting away, you have to then go through doing the same boring work all over again," Clayton told KrebsOnSecurity. "One of the guys the FBI arrested in December [2022] spent six months moaning that he lost his servers, and could people please lend him some money to get it started again."
In a statement released Wednesday, prosecutors in Los Angeles said four of the six men charged last year for running booter services have since pleaded guilty. However, at least one of the defendants from the 2022 booter bust-up — John M. Dobbs, 32, of Honolulu, HI — has pleaded not guilty and is signaling he intends to take his case to trial.
Dobbs is a computer science graduate student who for the past decade openly ran IPStresser[.]com, a popular and powerful attack-for-hire service that he registered with the state of Hawaii using his real name and address. Likewise, the domain was registered in Dobbs's name and hometown in Pennsylvania. Prosecutors say Dobbs' service attracted more than two million registered users, and was responsible for launching a staggering 30 million distinct DDoS attacks.
Many accused stresser site operators have pleaded guilty over the years after being hit with federal criminal charges. But the government's core claim — that operating a booter site is a violation of U.S. computer crime laws — wasn't properly tested in the courts until September 2021.
That was when a jury handed down a guilty verdict against Matthew Gatrel, a then 32-year-old St. Charles, Ill. man charged in the government's first 2018 mass booter bust-up. Despite admitting to FBI agents that he ran two booter services (and turning over plenty of incriminating evidence in the process), Gatrel opted to take his case to trial, defended the entire time by court-appointed attorneys.
Gatrel was convicted on all three charges of violating the Computer Fraud and Abuse Act, including conspiracy to commit unauthorized impairment of a protected computer, conspiracy to commit wire fraud, and unauthorized impairment of a protected computer. He was sentenced to two years in prison.
A copy of the FBI's booter seizure warrant is here (PDF). According to the DOJ, the defendants who pleaded guilty to operating booter sites include:
–Jeremiah Sam Evans Miller, aka "John The Dev," 23, of San Antonio, Texas, who pleaded guilty on April 6 to conspiracy and violating the computer fraud and abuse act related to the operation of a booter service named RoyalStresser[.]com (formerly known as Supremesecurityteam[.]com);
–Angel Manuel Colon Jr., aka "Anonghost720" and "Anonghost1337," 37, of Belleview, Florida, who pleaded guilty on February 13 to conspiracy and violating the computer fraud and abuse act related to the operation of a booter service named SecurityTeam[.]io;
–Shamar Shattock, 19, of Margate, Florida, who pleaded guilty on March 22 to conspiracy to violate the computer fraud and abuse act related to the operation of a booter service known as Astrostress[.]com;
–Cory Anthony Palmer, 23, of Lauderhill, Florida, who pleaded guilty on February 16 to conspiracy to violate the computer fraud and abuse act related to the operation of a booter service known as Booter[.]sx.
All four defendants are scheduled to be sentenced this summer.
The booter domains seized by the FBI this week include:
cyberstress[.]org
exoticbooter[.]com
layerstress[.]net
orbitalstress[.]xyz
redstresser[.]io
silentstress[.]wtf
sunstresser[.]net
silent[.]to
mythicalstress[.]net
dreams-stresser[.]org
stresserbest[.]io
stresserus[.]io
quantum-stress[.]org
Source of Article