Welcome to the Winter 2020 Digital Library Services Newsletter, prepared by the Product and Service Management team! This newsletter includes contributions from: Cathy Aster, Hannah Frost, Dinah Handel, Sarah Seestone, Andrew Berger, and Michael Olson.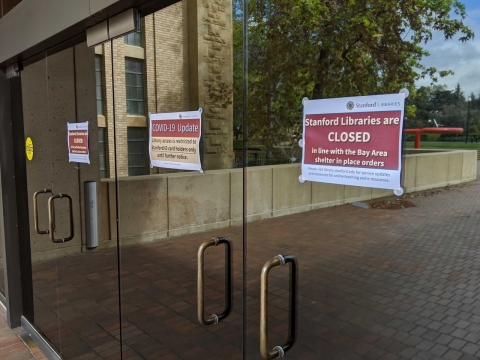 Impact of pandemic shelter-in-place on Digital Library Services
With the libraries closed, staff working at home, and the University's pivot to online instruction in the spring quarter, our team is adjusting and contributing where needed like so many of us in SUL. While software and infrastructure development projects are proceeding essentially as planned, and support for SDR services and Spotlight at Stanford (exhibits) continues, there are a few notable service impacts. Patron digitization services are currently closed. Collection digitization projects underway when the pandemic hit are on-hold, and the start of new projects in the queue will likely be delayed. Digitization staff are wrapping up digitized content in the production pipeline, updating documentation, pursuing training and other professional development opportunities, and transcribing scanned material in University Archives and Special Collections' rare books holdings among other collection project assignments. If you have any questions about the status of DLSS services, please write to contact-dlss@lists.stanford.edu. Questions about digitization projects and services may be directed to digitization-contact@lists.stanford.edu.
Discovery and discoverability for Spotlight at Stanford exhibits
In early March 2020, an engineering team from Digital Library Systems and Services concluded a 2-month work cycle to make significant improvements to Spotlight at Stanford, our platform that supports digital showcases for research and teaching — also known as "exhibits." As requested and highly prioritized by Stanford Libraries' curators, bibliographers and other exhibit creators, we released new features that enhance both discoverability and discovery for exhibits. The new features are described in detail in this Digital Library blog post – please check it out!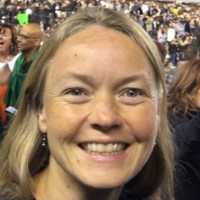 Welcome to the team, Sarah Seestone!
Sarah Seestone joined Digital Library Systems and Services (DLSS) as our first ever Access and Discovery Service Manager in December 2019, and finally our services team feels complete. Sarah's portfolio includes the patron-facing products that directly support the discovery of SUL's information resources and access to core related services: SearchWorks, Requests, My Library Account, and the library web site among others. Given her many years of experience as SUL's Assistant Head of Access Services, plus previous close collaborations with the DLSS Access Team, Sarah is uniquely positioned to dive in and shape this new, critical role. Projects that Sarah is working on now include: LibGuides implementation, library web site's Drupal migration, and "Spec Explore", an exciting effort to assess the needs of Special Collections for enhancing its requests & fulfillment workflows and services. Sarah's strong orientation to user centered service design is a big asset to our team and of clear benefit to our community!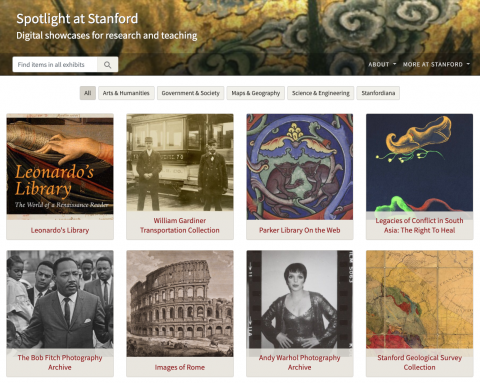 Looking for a work-from-home task? Build a Spotlight exhibit!
Have you been interested in building a Spotlight exhibit, but you don't know where to start? Check out our introductory guide. The Spotlight at Stanford service team is here to support you. We offer consultations and training sessions via Zoom, so don't hesitate to contact us: exhibits-feedback@stanford.edu. Please remember to refer others to our wide array of published exhibits for research and teaching purposes.
Emulation-as-a-Service Pilot: Winter 2020
Stanford Libraries is currently running a pilot of Emulation-as-a-Service Software. The goal of our pilot is to evaluate whether emulation is a viable technology for providing access to library collection materials that can only be rendered using outdated legacy software. This winter a small group of librarians have been hard at work preparing samples from our collections for test loading into Stanford's Emulation-as-a-Service pilot. One of the collections we have been testing is the International Monetary Fund Government finance statistics CD-ROMs. This winter we also began working with a library donor to determine whether a collection of educational CD-ROMs can be delivered using Emulation-as-a-Service. We have had some success emulating some of these titles and are continuing work to test load more CD-ROMs from this collection. The emulation-as-a-Service team is eagerly awaiting the release and install of a production version of Emulation-as-a-Service in April 2020 so we can begin wrapping up our pilot. For more information about our pilot, our test collections or to suggest materials that could benefit from this technology please reach out to the team at emulation-at-stanford@lists.stanford.edu.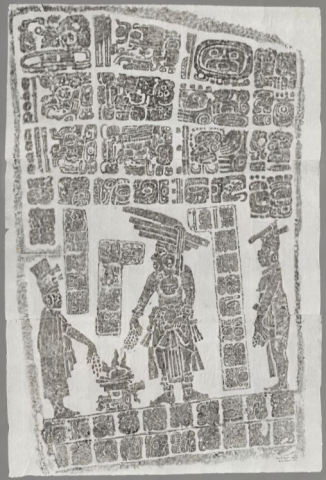 Digitization Services collaborates with Stanford University Archaeology Center for spring course
This spring, Digitization Services is supporting the Stanford University Archaeology Center by 3D scanning artifacts from the collection for study and use in the Museum Cultures course, taught by Dr. Christina Hodge. This year's collaboration featured incredible at-scale ink rubbings taken directly from monumental Maya carvings, as well as reduced-scale plaster replicas of architecture elements and artifacts. The digitized ink rubbings can be viewed here, and both the 3D models and ink rubbings will be featured in a forthcoming virtual exhibit created by the class. More information about the course is here. Special thanks to Astrid Smith, Tony Calavano, and Wayne Vanderkuil for their excellent work!
Technical metadata improvements in SDR
We recently released improvements to how SDR generates technical metadata for deposited content. This new process is both more scalable and more flexible than the previous one, and will enable us to generate aggregate statistics for the whole repository. Technical metadata, defined simply as the technical properties of files such as file type, date, or size, enables us to plan for future preservation and access needs. Knowing the types of files we have helps us understand the types of software we will need to access them.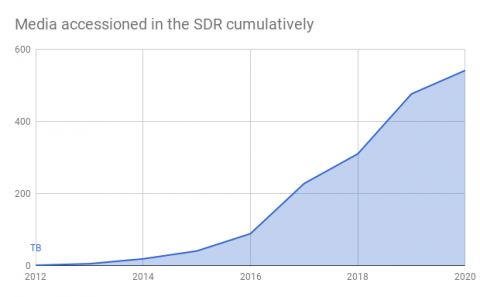 Major milestone in AV media accessioning
The Stanford Media Preservation Lab (SMPL) and the Stanford Digital Repository (SDR) have together reached a major milestone with over half a petabyte of preserved AV media content accessioned in the repository. The graph above shows the dramatic ramp-up in accessioning progress in recent years thanks to expanded SDR tooling and storage. This coming summer, SMPL expects to have completed working through the backlog of digital audio and video files accumulated through our reformatting work over the past decade. For more details, read this blog post.

Source of Article