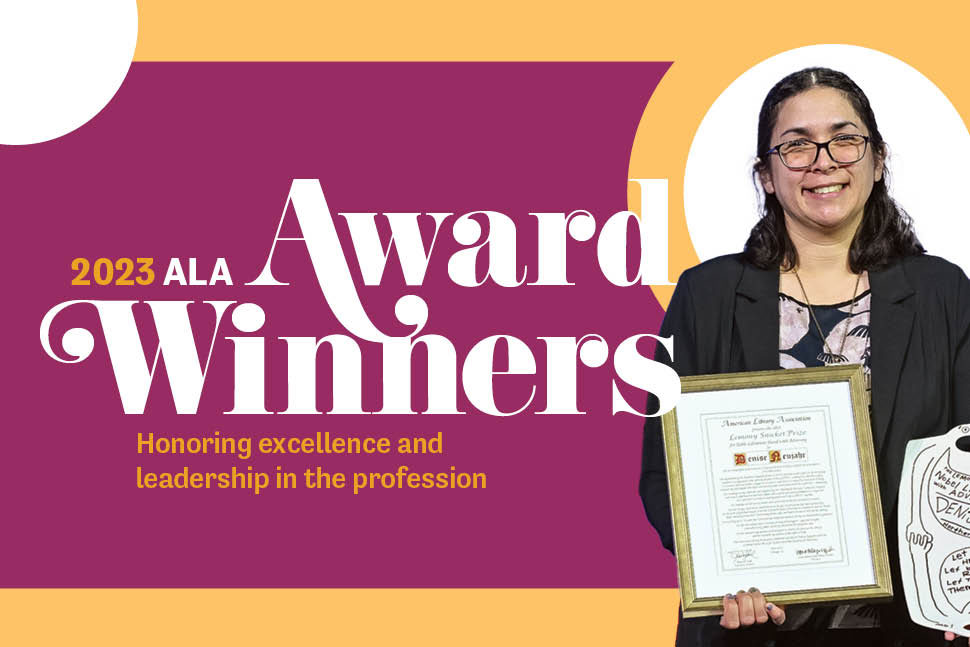 Every year, the American Library Association (ALA) recognizes the achievements of more than 200 individuals and institutions with an array of awards honoring their service to librarians and librarianship. Winners are chosen by juries of their colleagues and peers and embody the best of the profession's leadership, vision, and service as well as a continued commitment to equity, diversity, inclusion (EDI), and outreach.
Award recipients were honored at a June 25 ceremony and reception during ALA's 2023 Annual Conference and Exhibition in Chicago. This selection represents only some of those recognized in 2023; for a complete list, visit ala.org/awardsgrants.
Ken Haycock Award for Promoting Librarianship
Carla Hayden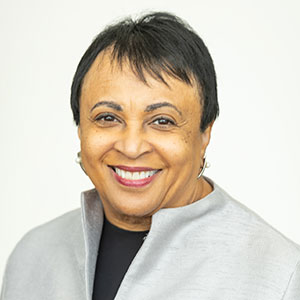 Hayden has exemplified the award criteria of "contributing significantly to the public recognition and appreciation of librarianship" during her long and varied career. As Librarian of Congress, she advocates for the Library of Congress (LC) in Washington, D.C., demonstrating LC's importance and testifying for its budget. She promotes the value of her institution through a Twitter account that highlights LC materials and activities, as well as through frequent media interviews. Responsibilities also include cochairing the annual National Book Festival, conferring on annual National Film Registry selections, overseeing the US Copyright Office, and selecting the National Ambassador for Young People's Literature.
During her 2003–2004 term as ALA president, Hayden provided a powerful and ­influential voice for ALA on issues related to the Patriot Act. Ms. magazine named her its 2003 Woman of the Year. Read more at bit.ly/AL-Haycock23.
This $1,000 award honors an individual for contributing significantly to the public recognition and appreciation of librarianship through professional performance, teaching, and/or writing. Donor: Ken Haycock
---
Ernest A. DiMattia Jr. Award for Innovation and Service to Community and Profession
Lance Werner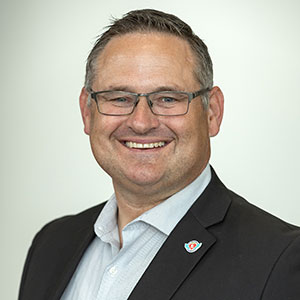 Werner, executive director of Kent (Mich.) District Library (KDL), was honored in part for his leadership in developing a new service model for KDL employees. "The KDL Way" emphasizes kindness and innovation.
One nominator noted that Werner is an effective library advocate, helping to secure tax capture amnesty for library budgets in 2017 by testifying before committees in the Michigan legislature. This work also extends to helping librarians across the state organize grassroots advocacy initiatives and develop the relationship-building skills needed to protect library funding, safeguard intellectual freedom, build community, and resist efforts to censor library collections. In 2022, Crain's Grand Rapids Business named Werner to its Grand Rapids 200, a list of western Michigan's most powerful and influential business leaders, for the second year in a row. Read more at bit.ly/AL-DiMattia23.
This $5,000 award recognizes one or more public librarians who demonstrate leadership in anticipating emerging trends in services, products, and technologies that will enhance the library's position in its community. Donor: The DiMattia Family
---
Lemony Snicket Prize for Noble Librarians Faced with Adversity
Denise Neujahr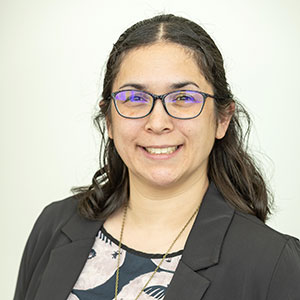 There has been no shortage of high-profile challenges to library services for LGBTQ+ teens in recent years. Neujahr, teen youth services specialist at the Community Library Network in northern Idaho, has demonstrated exceptional courage in providing a supportive environment for young adults in the face of protests, personal attacks, and threats.
Neujahr started Rainbow Squad programs to provide a safe space for LGBTQ+ young adults and their allies to meet, participate in activities, and exist in a space free from the fear of being ­othered. A small but vocal northern Idaho group began politicizing these programs in spring 2021. By June 2022, Neujahr was targeted by the Panhandle Patriots, a militia-oriented motor­cycle club that obtained her personal information through a public records request. The group printed posters and conducted a social media campaign calling her a "groomer" and claiming she was indoctrinating youth with an LGBTQ+ agenda. Neujahr continued the Rainbow Squad programming and worked with law enforcement and library administration to keep participants safe from the sometimes-armed protesters.
The library and other community groups also faced a threat from Patriot Front, a white nationalist group, at Coeur d'Alene's Pride in the Park event in June 2022. Thirty-one members of the group outfitted in tactical gear drove to the event in a U-Haul truck, but they were arrested on a charge of conspiracy to riot before they could disrupt the event. Read more at bit.ly/AL-Snicket23.
This award annually recognizes a librarian who has faced adversity with integrity and dignity intact. The honoree receives $10,000 and an object from author Daniel Handler's private collection. Donor: Daniel Handler (Lemony Snicket)
---
Joseph W. Lippincott Award
Julius C. Jefferson Jr.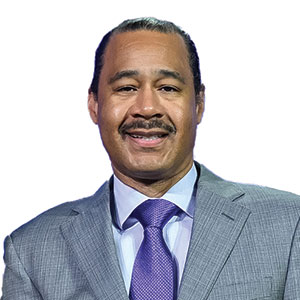 Jefferson is being honored for his lifetime efforts to mentor librarians and library workers; his commitment to EDI; and for his leadership, particularly during the pandemic.
As 2020–2021 ALA president, Jefferson helped lead the Association through one of its most challenging periods. He advocated for ­COVID-19 relief funding for libraries, led the adjustment to a new virtual environment, and created "Holding Space," a national conversation series and virtual tour that highlighted the value of libraries and engaged stakeholders to advocate for them and the communities they serve.
Jefferson's contributions to EDI include leading efforts to diversify conference speakers during his term as ALA president, creating a Midwinter session on microaggressions, and coediting The 21st-Century Black Librarian in America: Issues and Challenges (Scarecrow Press, 2012). He has a distinguished record of service in a variety of professional associations, and President Joe Biden appointed him to the National Museum and Library Services Board in 2022. Read more at bit.ly/AL-Lippincott23.
This $1,500 award recognizes distinguished service in the profession of librarianship. Donor: Joseph W. Lippincott III
---
Beta Phi Mu Award
Emily J. M. Knox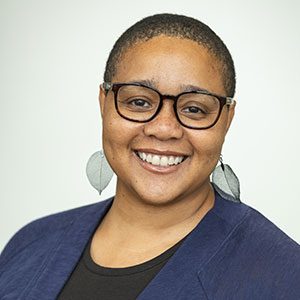 Knox, associate professor in the School of Information Sciences at University of Illinois Urbana-Champaign, has a long record as a scholar, leader, educator, and mentor. She is a well-known thinker about impactful library issues, including intellectual freedom, accessibility, and diversity, and she is frequently cited about these issues in media including NPR, The Washington Post, and Slate.
Her publications include Foundations of Intellectual Freedom (ALA Editions, 2022), Foundations of Information Ethics (ALA Editions, 2019), and Book Banning in 21st-Century America (Rowman & Littlefield, 2015). As a professor, Knox is recognized for her ability to engage students and allow them to lend their voice to complex issues while she shares her perspectives on the tensions between policy and justice. Read more at bit.ly/AL-Beta23.
This $1,000 award honors a library school faculty member's achievement or another individual's distinguished service to education for librarianship. Donor: Beta Phi Mu International Library Science Honorary Society
---
Paul Howard Award for Courage
Amanda Jones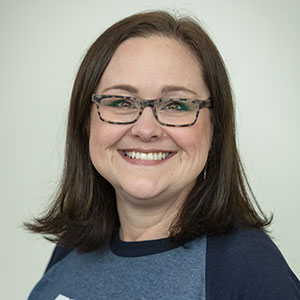 Jones, a middle school librarian from Livingston Parish, Louisiana, attended a public board meeting of Livingston Parish Library in July 2022 to speak out against book challenges and in solidarity with library colleagues.
In the days after she spoke at the meeting, Jones became the target of a social media hate campaign that included threats of physical violence. Jones filed a civil lawsuit against those targeting her; while it was dismissed in September 2022, she has filed an appeal and continues to fight for herself and other librarians whose opposers have attempted to silence them with bullying, intimidation, and threats. Read more at bit.ly/AL-Howard23.
This $1,000 award honors a librarian, library board, library group, or an individual who has exhibited courage for the benefit of library programs or services in the face of adversity. Donor: Paul Howard
---
Equality Award
Susan Kusel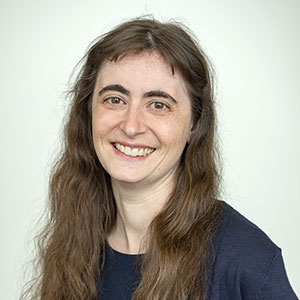 Jewish people make up about 2% of the United States population but are the target of approximately 60% of religiously motivated hate crimes. Over a career that includes stints as a synagogue library director, a buyer for a bookstore, the owner of a consulting business, and an author, Kusel has long been an energetic advocate for Jewish librarians and patrons, including working to make sure Jewish concerns are included in diversity justice efforts. She has mentored more than 50 librarians in the past 15 years, helping to educate professionals about Judaic literature, equity concerns, and the dangers of antisemitism.
Kusel has initiated several projects to promote Jewish children's literature as "window books" that can help form connections between the Jewish community and the wider world. Perhaps most notably, she chaired the Association of Jewish Libraries' Sydney Taylor Book Award committee and worked to have the award presented at the Youth Media Awards ceremony starting in 2019. She now administers the Sydney Taylor Schmooze mock award blog with Chava Pinchuck and Heidi Rabinowitz. The blog has reviewed nearly 500 books since 2020, providing a way for librarians, booksellers, and caregivers to find information and think critically about Jewish children's literature. Read more at bit.ly/AL-Equality23.
This $1,000 award recognizes an outstanding contribution toward promoting equality in the library profession. The award may be given for an activist or scholarly contribution in such areas as pay equity, affirmative action, legislative work, and nonsexist education. Sponsor: Rowman & Littlefield
---
Schneider Family Book Awards
Young readers
Shannon Stocker and Devon Holzwarth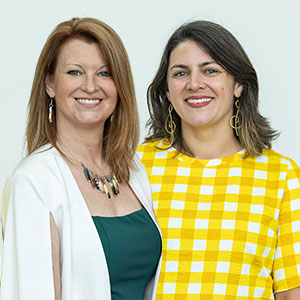 Listen: How Evelyn Glennie, a Deaf Girl, Changed Percussion, written by Shannon Stocker and illustrated by Devon Holzwarth, tells the story of a girl who loses her hearing due to nerve degeneration but finds an innovative way to listen to and play percussion. The committee praised how the book's expressive art coordinates with lyrical text to depict Evelyn Glennie's perseverance in expanding access to music education.
In the Blue, written and illustrated by Erin Hourigan, is the young readers honor title.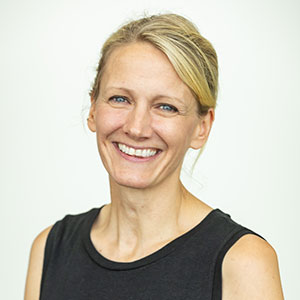 Middle readers
C. C. Harrington
Wildoak, by C. C. Harrington, is the story of Maggie, whose parents send her to her grandfather's home in the Cornish countryside in hopes that it will improve her stuttering. Maggie discovers and saves an abandoned snow leopard that had once been purchased as a pet. The committee praised the book's representation of disability as integral to identity and self-acceptance.
Honestly Elliott, written by Gillian McDunn, and Hummingbird, by Natalie Lloyd, are the middle readers honor titles.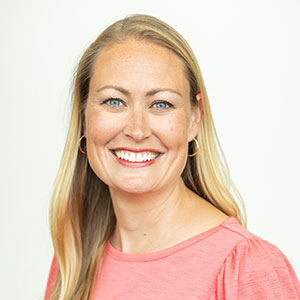 Teen readers
Erin Stewart
In The Words We Keep, written by Erin Stewart, Lily strives to project a perfect image at school and at home, while hiding her anxiety. A collaborative project helps her understand the complexities of mental health and the importance of seeking help. The committee celebrated the book's use of art and poetry to illustrate the realities of anxiety disorders.
Breathe and Count Back from Ten, by Natalia Sylvester, is the teen readers honor title.
Read more at bit.ly/AL-Schneider23.
This award of $5,000 is given to authors or illustrators for a book that embodies an artistic expression of the disability experience for child and adolescent audiences. Honor titles receive a plaque. Recipients are selected in three categories: young readers (birth to age 8), middle readers (ages 9–13), and teen readers (ages 14–18). Donor: Katherine Schneider
---
W. Y. Boyd Literary Award for Excellence in Military Fiction
P. T. Deutermann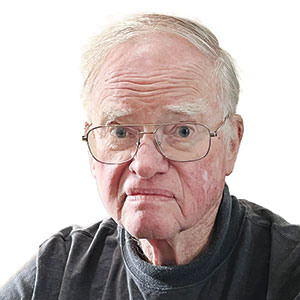 Based on a true story, The Last Paladin follows the USS Holland in 1944 as it is reassigned from hunting German U-boats in the Atlantic to supporting destroyers fighting the Japanese in the Pacific. As part of the US effort to retake the central Pacific Island chains in preparation for the invasion of Japan, the USS Holland discovers a thousand-mile-long picket line of submarines. Its mission is to find and destroy those submarines so American forces can achieve a strategic surprise.
Deutermann, a former destroyer captain, writes with the understanding of ­dramatic, intense combat. Read more at bit.ly/AL-Boyd23.
This $5,000 award honors the best fiction set in a period when the United States was at war. Donor: William Young Boyd II
---
ALA/Information Today Library of the Future Award
Las Vegas–Clark County (Nev.) Library District
Las Vegas–Clark County (Nev.) Library District (LVCCLD) has been selected for its Cell Phone Lending program, a partnership with T-Mobile and Premier Wireless, the Nevada Homeless Alliance, and the Nevada Partnership for Homeless Youth. The program provides smartphones to low-income and unhoused residents for an 18-month lending period. Smartphones are preloaded with library apps and provide access to more than 50 social service agencies, job training skills, and resources for career development and health and wellness.
The phones have 5G hotspot capability and are a primary means of staying connected to friends, family, and services. At the end of the lending period, recipients have the option to keep their phone and phone number and arrange a contract with a wireless service provider at their own expense. Read more at bit.ly/AL-LVCCLD23.
LVCCLD also won this award in 2022 for its Bringing the Library to Transit Riders program. Read more about that initiative at bit.ly/AL-LVCCLD22.
This $1,500 award annually recognizes a library, library consortium, group of librarians, or support organization for innovative planning, application, or development of patron-focused support relating to information technology in libraries. Donor: Information Today
---
ALA Medal of Excellence
Kelvin Watson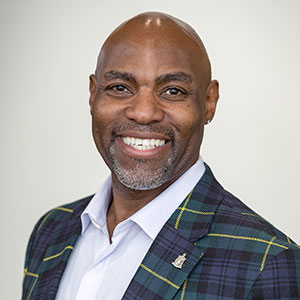 Watson, executive director of LVCCLD, has been recognized for many accomplishments during his career in public library management.
Jurists and colleagues from both inside and outside the library community recognized Watson for his ability to develop partnerships at many levels to provide "outstanding service to his communities and the profession" and for being engaged, accessible, and supportive. Watson's nominators also praised him for his visionary leadership, for driving innovation, and for making an impact on the lives of people from underserved populations. Read more at bit.ly/AL-Watson.
This $2,000 award annually recognizes creative leadership, particularly in the fields of library management, library training, cataloging and classification, and the tools and techniques of librarianship. Sponsor: OCLC
---
Sullivan Award for Public Library Administrators Supporting Services to Children
Deborah Anderson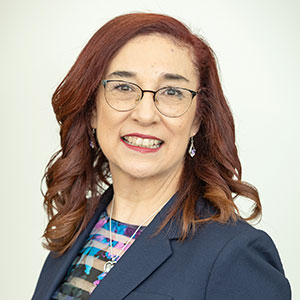 Anderson, assistant director of education and engagement at Los Angeles County Library (LACL), was selected for her success in leading initiatives that demonstrate what equity-centered programming for children and families should look like. LACL's programs and services have been crafted to meet the needs of its constituents, demonstrating a "meet them where they are" approach. They expertly address the immediate needs of the county's youngest library users while giving voice to those in the community who may have been overlooked or marginalized.
LACL Director Skye Patrick said, "Anderson's contributions to library service and programming positively impact the lives and well-being of countless children and families that turn to [LACL] as their lifeline. Her steadfast commitment to improving the experiences and life course outcomes for children and their families is a true asset to Los Angeles County and the library field." Read more at bit.ly/AL-Sullivan23.
This award includes a commemorative gift and recognizes an individual who has shown exceptional understanding and support of public library service to children while maintaining administrative responsibilities. Donor: Peggy Sullivan
Source of Article