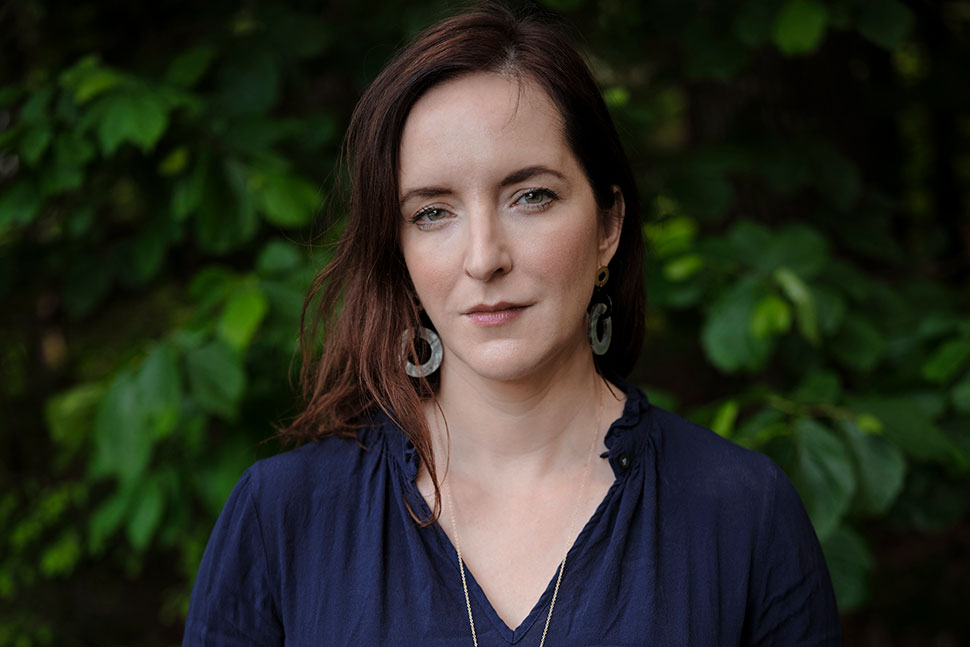 Each of Rebecca Makkai's five books is different in focus and style, and all are enthralling, incisive, and witty. Her 2018 novel The Great Believers won the Andrew Carnegie Medal for Excellence in Fiction, the Stonewall Book Award, and the Los Angeles Times Book Prize. Makkai is a Guggenheim fellow; an MFA faculty member at University of Nevada, Reno at Lake Tahoe, and at Northwestern University in Evanston, Illinois; and artistic director of the nonprofit StoryStudio Chicago. She spoke with American Libraries about her forthcoming novel, I Have Some Questions for You (Viking Penguin, February), book challenges, and rediscovering the joys of reading while paying homage to her late father.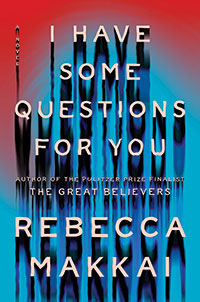 Your first novel, The Borrower, features a children's librarian and a bright, book-loving 10-year-old. What are your thoughts on the current spate of book challenges in libraries?
I'm always so flummoxed by the book-banning discussion because, first of all, what does someone think is going to happen when they try to ban a book? It just draws attention to it and makes kids want to read it. At the same time, I try to think about where everyone's coming from. As a fiction writer, it's my job to think about what's going on in a person's mind. I think the answer is about education and broader conversations we need to have. Banning books is dangerous, and it's gone on for a long time all over the world. My grandmother was a novelist in Hungary, and her most important political books were banned there. This is something we all need to try to understand so that we can argue against it more effectively.
I think people misunderstand what librarians do. They not only assist people; they are radical defenders of the First Amendment and disseminators of information, including how to counteract a heroin overdose. It's a hell of a job.
The narrator in your new book, Bodie Kane, is haunted by the 1995 murder of a classmate at her New Hampshire boarding school. A man was convicted and sent to prison, but Bodie later senses clues were missed and fears that justice has not been done. Meanwhile, her husband is ambushed online, accused of being a predator for dating a younger woman (who was 21 years old) 15 years prior, before he and Bodie met.
Yes, that's the paradox Bodie finds herself in. We're seeing people pilloried for nuanced decisions, or for things that maybe seemed okay to everyone 20 years ago but now don't seem okay. Does that mean we hold them to the standards of now versus the standards of then? Sometimes there's merit in that. There's merit in Bodie looking back at the murder case and at a predatory teacher. Like so many of us who were on the receiving end of sexual harassment in the past, she thought having an issue with [harassment] was her problem. Or that she deserved whatever abuse came her way. Then there's also the really serious matter of murder. I see my work as an author as taking a question, an issue, and looking at it from as many sides as I possibly can. To examine the whole mess of it and then see what we make of it.
Are you a big reader, and have libraries been important in your life?
The Lake Bluff (Ill.) Public Library held grade-level writing contests when I was a kid, and I won those a few times. That was the first huge validation I got for myself as a writer. We went to that library every week. Now I'm doing a project in which I'm reading 84 books in translation over the next two years as a memorial to my father, who lived to be 84 and who was a poet and a literary translator. I feel like I'm a kid discovering the reading life all over again.
Source of Article