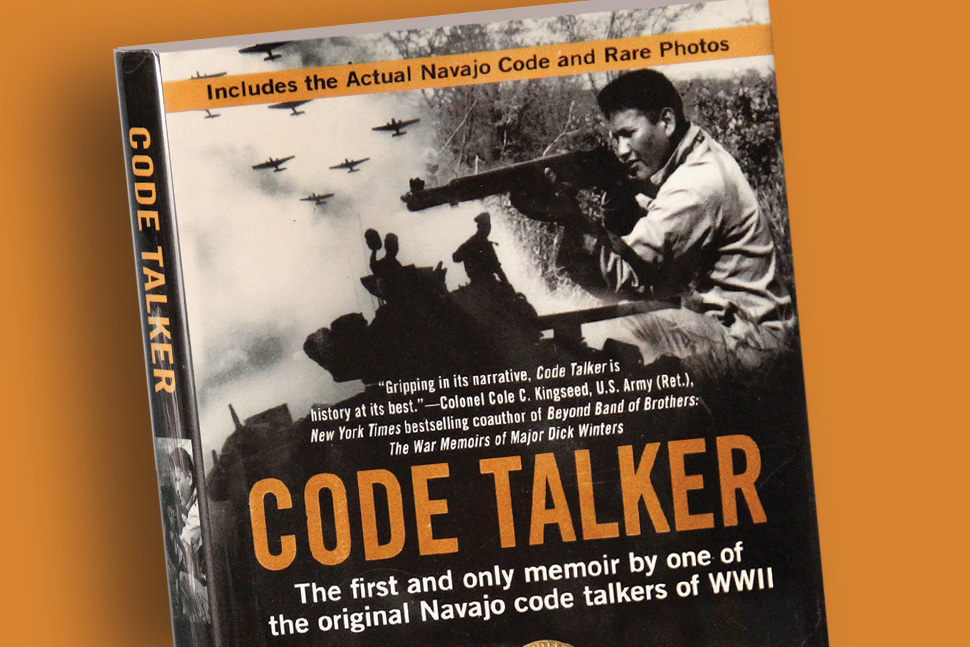 1979
Year that the American Indian Library Association (AILA) was founded. AILA, an affiliate of ALA, is a membership group that supports individuals and institutions working to improve library services to American Indians and Alaska Natives and disseminate information about Indian cultures, languages, and values.
300
Number of tribes represented in the National Indian Law Library's (NILL) collection of tribal codes, court opinions, and other legal materials. NILL, part of the Native American Rights Fund—a longstanding legal defense organization based in Boulder, Colorado—supports those researching federal Indian and tribal laws and provides updates on related legal decisions.
2011
Year that the first and only memoir was published by one of the Navajo Code Talkers of World War II. Code Talker by Chester Nez and Judith Schiess Avila recounts Nez's experience in the US Marines Corps and how he and fellow Navajo speakers used coded versions of their language to send secret messages that couldn't be deciphered by Axis forces
3
Number of one-year terms Joy Harjo served as US poet laureate. Harjo, a member of the Muscogee (Creek) Nation, was the first Native person appointed to the position and only the second US poet laureate to serve three terms. Her tenure concluded in 2022.
43
Number of hours of the Seeing Red radio program held by the Institute of American Indian Arts Archives in Santa Fe, New Mexico. Seeing Red, which was hosted by Cheyenne and Hodulgee Muscogee activist Suzan Shown Harjo from 1971 to 1974, was the first nationally syndicated show about modern Native issues.
71
Number of oral history interviews available digitally via the Hula Preservation Society Archive, based in Kāneʻohe, Hawaii. Founded in 2000, the nonprofit organization was created to maintain the materials and memories of elders relating to the traditional Native Hawaiian art form.
2019
Year that Calgary (Alberta) Public Library opened its Indigenous Languages Resource Centre, a space for patrons to connect with local First Nation elders and culture. The center supports the learning of Treaty Seven First Nation languages, including Blackfoot, Dene, and Michif.
Source of Article