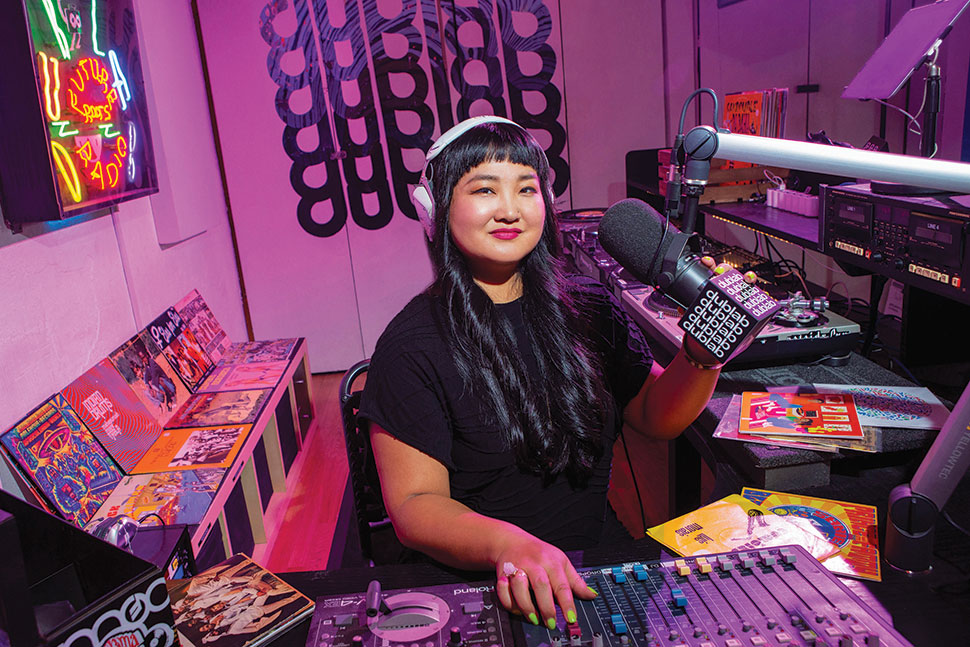 When T-Kay Sangwand named her radio show The Archive of Feelings, she wasn't just being cute. In addition to being a DJ, Sangwand is librarian for digital collection development at UCLA Library, where she helms efforts to make archival holdings accessible online.
Sangwand's monthly show on nonprofit internet station dublab features curated sets that often highlight albums from countries she has visited; she started her record collection while studying in Brazil in 2007. One of her favorite sets kicks off with "A Dream of Los Angeles with Clear Blue Skies" by the Life Force Trio—a quintessential local track, she says—then fades into a Smithsonian Folkways field recording of West African folk music before traveling to Cuba, Jamaica, South Africa, and the UK.
"[When I worked at a college radio station, we] had a commitment to playing music that was not going to be heard on commercial radio … music from independent, underground labels," she says. "That ethos really influenced me when I went to library school."
In May, as vaccinations rolled out across the country, dublab partnered with the Los Angeles County Department of Mental Health to present Celebration Spectrum, a public art installation at Grand Park in downtown L.A. that featured interpretations of the idea of celebration by the city's different immigrant communities. With Sangwand's help, the exhibit paired archival photos from UCLA's collections with playlists curated by 24 guest DJs, herself included.
"People were feeling euphoric at being able to be out in public again," Sangwand says. "It was this collective moment so many of us were waiting for, to be able to go out and experience art and music, some of the things that make Los Angeles so enjoyable."
Source of Article