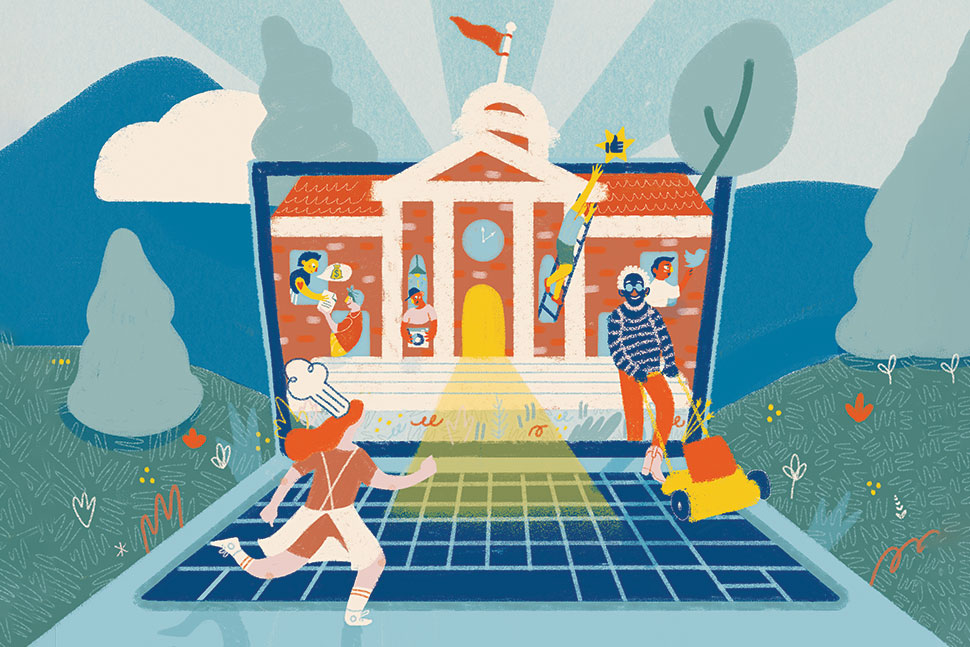 When the COVID-19 pandemic struck in early 2020, it exposed the precarious financial situation of many small businesses in the US. About half of these businesses were operating with fewer than two weeks of cash reserves at the time, according to research by JPMorgan Chase. Though federal Paycheck Protection Program (PPP) loans were available to help them weather mandated closures, many minority and non-English-speaking small business owners found that these funds could be difficult to secure.
In fact, the number of minority-owned small businesses that reported trying and failing to get a loan to help with the pandemic was 60% greater than nonminority-owned small businesses, according to an August 2020 study by the US Chamber of Commerce and MetLife. Additionally, minority-owned small businesses were almost 10% more likely to report that they might have to close permanently.
"As the numbers came in from the first round of loans, we went, 'Oh my gosh, less than 10% of this money went to the businesses that need it most,'" says Morgan Perry, business outreach specialist at Mid-Continent Public Library (MCPL) in Independence, Missouri.
Perry says it was impossible to ignore how many small business owners struggled with the digital divide and were therefore not getting the help they needed. As Perry and MCPL branch manager Megan Garrett shifted programs to a more virtual format, they tried to imagine how people with varying technological abilities, devices, and access might be able to find and use the library's small business support network and resources. They envisioned learners who could access materials only on a phone instead of a computer or tablet. "We'd stop in the middle of looking at [business resource] slides and I'd get my cellphone out and look at it as if I was a customer," says Perry.
While the pandemic has had an outsize impact on small businesses, it has also led to creative solutions from the librarians who serve them. Libraries like MCPL have adapted to the pandemic's challenges by expanding their small business programs, bringing them online, and helping people navigate federal and local aid, specifically focusing on people of color, immigrants, and other groups underrepresented as business owners.
Prioritizing resources
MCPL wanted to make sure its resources made it into the hands of local entrepreneurs who were most likely to lack a support network: microbusinesses, up-and-coming startups, "your cousin who had a lawnmower and a T-shirt with their logo on it," says Morgan. The library developed Pair Up with a Pro, a program that connected entrepreneurs with professional accounting, loan application, and grant-writing services at no cost. Using leftover programming money, MCPL hired a certified public accountant and business consultants to work with small business owners and designers to produce professional-looking signage to assist with pivots to curbside pickup.
Coming up with creative solutions stretched her team, Perry says. When strategizing how to make library resources available to entrepreneurs who could most benefit from them, she thought, "I have to go where the community is. I can't get them to come to the library." Perry and her team mailed and handed out fliers advertising the library's offerings. For instance, members of the local Somali business community would meet locally, and though library staffers weren't allowed to attend because of COVID-19 restrictions, Perry says she was able to drop off handouts translated into Somali and safely greet attendees before the program began.
By diverting funding typically used on catering, MCPL was able to hire someone to translate small business curriculum documents into Spanish and found a virtual partner to help start an online series for Spanish-speaking business owners. As the program evolved, "we began to not only get the classes out of [our partner] but use her connections to show how things were going in Detroit or Miami," says Perry. The library also shared event announcements about the series to roughly 25 Spanish-language Facebook groups in the region.
In the final week of Hispanic Heritage Month in October 2020, MCPL broadcast a tour of local restaurants on Facebook Live and interviewed the entrepreneurs behind them. "We hid a little bit of business education in the last five minutes," Perry says. She knew the outreach had been successful when someone who didn't realize Perry was behind the video told her about it: "This restaurant is all over Facebook. Do you want to go with me?"
Bypassing barriers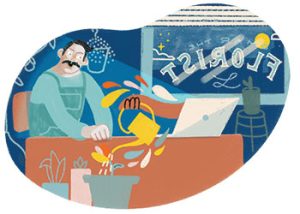 Appleton (Wis.) Public Library (APL) offered online courses, databases, and other materials and tools for small businesses, but wanted to do more to support their creation and retention. So Adriana McCleer, community partnerships supervisor at APL, decided to join the American Library Association's (ALA) Libraries Build Business (LBB) cohort in 2019. LBB is a national grantmaking initiative designed to build capacity in libraries offering business programming and services to local entrepreneurs and their small business communities.
Using money from an LBB grant, in August 2020 APL launched its Small Business, Big Impact program, which aims to provide support and resources specifically for people of color and immigrants. With the help of a local business consultant, APL offered an eight-part virtual academy focused on fundamentals including sales and marketing, leadership, team building, and growth strategies. To widen the field of applicants, the library invited video and audio submissions instead of only offering an online application with blanks to fill in. This approach encouraged business owners who might otherwise not have applied.
The library also hosted a virtual entrepreneur storytelling series to spotlight local Black, Indigenous, and people of color (BIPOC) business owners, asking them to share strategies and stories to help build community. The online series drew owners of established businesses, aspiring entrepreneurs, and business community support staffers from area nonprofits.
APL staff members who promoted engagement around Small Business, Big Impact worked to connect locally with minority-owned businesses by calling and visiting in person (using a list provided by the City of Appleton). They also connected with community partners including a local technical college and business-oriented nonprofits to spread information about the program to aspiring entrepreneurs not yet on the city's list of business owners, McCleer says.
"It's tough to reach people who have traditional barriers in their way," says Sheldon Burke, librarian supervisor at Broward County (Fla.) Library and program coordinator for META Broward, an initiative aimed at breaking barriers to affordable technical training and business development for underrepresented groups. As an LBB cohort member, Burke was able to build visibility and trust through strong community outreach. With help from Broward County Economic and Small Business Development and its partner Prosperity Broward—an advocacy initiative focused on the six zip codes in Broward County with the highest unemployment—the library was able to target an audience with a high need.
Burke was pleased with participation and signups for courses like visual design, artificial intelligence, and data analytics for beginners through the library's Built in Broward program. The program also provided one-on-one mentorship with local experts, from start-up owners to marketing and branding professionals. The library recorded the workshops and reminded small business owners who couldn't access live virtual meetings that they could watch them using the library's computers and free Wi-Fi. "We also encouraged all participants to utilize our existing online databases and Creation Station Business," says Burke, referring to the library's small business incubator that supplies conference rooms, wireless printing, US Patent and Trademark Office information, and access to web conferencing with instructors.
Listening and evaluating
Hadiza Sa-Aadu noticed a pattern during her first year as the small business engagement specialist at Kansas City (Mo.) Public Library (KCPL). "I would be meeting with individuals—who happen to be Black women—who were expressing something about their business idea, saying that they didn't necessarily have the most confidence in their idea." Many had already sought business guidance from SCORE, a free nationwide business mentoring organization. "To put it very frankly, SCORE is definitely skewed to the male demographic in terms of the mentors who volunteer. I suspected there was not that much listening happening."
Sa-Aadu focused on guiding her patrons to the best tools to help them evaluate their ideas. When it came to the library's own resources and programming, "I didn't want to duplicate anything that was going on," she says. She noticed the library's Bluford branch was in an area with a lot of small business activity but not a lot of small business programming, and what existed was "probably not free and not necessarily the most consistent or high-quality or accessible," she says.
In 2019, Sa-Aadu and her team helped found Bluford Business, a series of workshops geared toward topics like legal issues, cash flow, and capital access, and included panels with local experts and a resource fair where entrepreneurs and support organizations could network. Sa-Aadu says that since the library opened to the public again, she has noticed an uptick in requests for face-to-face business meetings from people who weren't comfortable with technology. However, she says, "Who knows how long we'll stay open?"
Marking success
Built in Broward programming has already shown tangible benefits for its participants. By the end of her cohort program, a woman who was unemployed before the pandemic was running two e-commerce sites, including a family jewelry business. Plus, Burke says, "One of her clients liked her so much they decided to hire her … so she works full-time for an aviation company and has her own business." Her husband joined the cohort, too, dabbling in making 3D-printed parts for drones. When his work hours were reduced, Burke says, "We steered him toward turning his drone business to photography and video-making." Burke adds that 46% of those who participated in the Built in Broward workshops were nontraditional users who seldom or never used library services.
Sa-Aadu at KCPL notes that many of the Black women who came to her for business mentorship worked on ideas they developed during the pandemic. Some are now launching nonprofits, even ones that focus on entrepreneur support for young business owners. "That's something that's very cool," she says.
MCPL's Perry says that Sewing Labs, a nonprofit with an emphasis on teaching vulnerable populations to sew, is another example of a local small business that paid it forward after using library resources. Applying know-how gained from the library, one of the cofounders put her classes online and caught the attention of Singer. The sewing machine company not only donated 30 refurbished sewing machines but also contributed "a full suite of software, lighting, cameras, and an industrial embroidery machine," Perry says. "She took what we had to offer and ran with it."
Source of Article