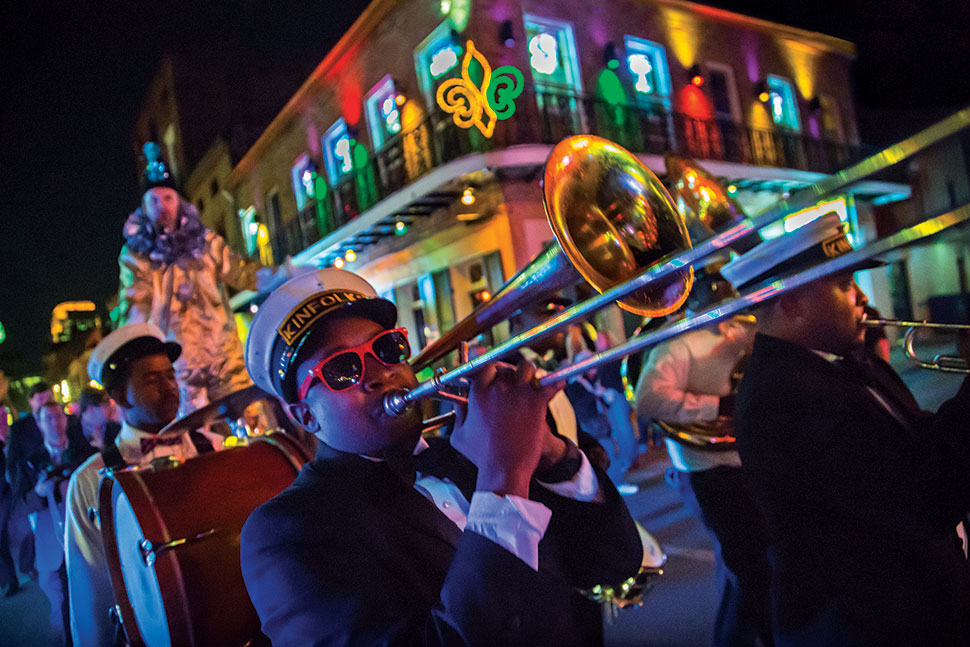 Last year, the American Library Association (ALA) debuted LibLearnX: the Library Learning Experience virtually because of the pandemic. This year, for the first time, the conference will be held in person. LibLearnX—which will take place January 27–30 in New Orleans—is intended for members and nonmembers to engage in collaborative learning activities, networking opportunities, celebrations, and author talks.
Designed for active learning, the conference will offer more than 120 educational sessions in various formats, created by and for library professionals. Additionally, LibLearnX sees the return of ALA's Symposium on the Future of Libraries, as well as an all-new Governance Institute geared toward prospective leaders. This preview represents a sampling of the sessions that will be held onsite. For more information, visit liblearnx.org.
Main Stage Speakers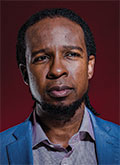 Joining LibLearnX are New York Times–bestselling authors Ibram X. Kendi and Nic Stone, coauthors of How to Be a (Young) Antiracist (Kokila, January). Based on Kendi's 2019 adult bestseller, How to Be an Antiracist, the new book serves as a guide for teens seeking a way forward in acknowledging, identifying, and dismantling racism and injustice. 8:30–9:45 a.m., Saturday, January 28.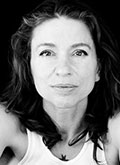 Grammy Award–winning singer-songwriter, activist, and author Ani DiFranco will close the conference with a talk about her debut picture book The Knowing (Rise X Penguin Workshop, March). The book is written as a lullaby and weaves themes of individual power and collective responsibility. Di Franco has sold more than 5 million records and recently released her 22nd studio album. Attendees will get an exclusive first listen of her new song, also called The Knowing, that ties with the picture book. 11 a.m.–noon, Monday, January 30.
Studio Stage Speakers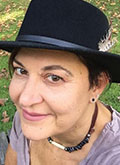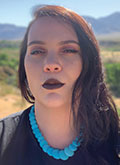 Carole Lindstrom, a New York Times–bestselling and award-winning author of literature for young people, will join Steph Littlebird, an Indigenous artist, writer, and curator, on stage to discuss My Powerful Hair (Abrams Books for Young Readers, March), their children's book about family history, self-expression, and reclaiming identity. Lindstrom is Anishinaabe/Métis and an enrolled citizen of the Turtle Mountain Band of Ojibwe; Littlebird is a member of Oregon's Confederated Tribes of Grand Ronde. 10:30–11:30 a.m. Saturday, January 28.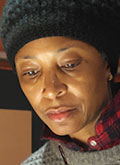 Author Willie Mae Brown wrote her debut novel, My Selma: True Stories of a Southern Childhood at the Height of the Civil Rights Movement (Macmillan, January), based on her childhood and family stories. Brown left her hometown in Alabama at 17 years old to start a new life in New York. She began sharing her stories with the public in 2015, at events such as the Martin Luther King Jr. Day celebrations at Brooklyn Borough Hall. 4–5 p.m., Saturday, January 28.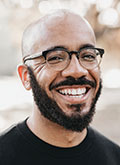 Atlantic staff writer and author Clint Smith will discuss Above Ground (Little, Brown and Company, March), his new collection of poems exploring how becoming a parent recalibrated his sense of the world. 1–2 p.m. Sunday, January 29.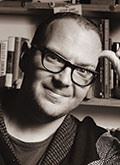 Cory Doctorow is a science-fiction novelist, journalist, and technology activist. He will discuss his new book, Red Team Blues (Macmillan, April), a thriller about cryptocurrency. 2:30–3:30 p.m. Sunday, January 29.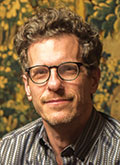 Brian Selznick's Caldecott Medal–winning The Invention of Hugo Cabret was adapted into Martin Scorsese's 2011 movie Hugo. Selznick's forthcoming Big Tree (Scholastic Press, April) is an epic adventure with nearly 300 pages of illustrations.
Presidential Programs
Presidential Programs are curated by current ALA President Lessa Kanani'opua Pelayo-Lozada and ALA President-Elect Emily Drabinski.
Intersectional Justice in Libraries
11:40 a.m.–noon Saturday, January 28
What does a profession centered on justice look like? Speakers will define intersectionality, examine how it relates to justice, and build a deeper understanding of how it can dismantle systemic, institutional, and structural disparities.
Organizing for Change
10–11:15 a.m. Sunday, January 29
We all see things we'd like to change in our libraries, classrooms, and communities. This session will introduce basic principles of organizing as a way to get things done. Drabinski and Leah Richardson (special collections librarian at George Washington University in Washington, D.C.) will discuss how to build power and explore strategies for bringing people together around a common goal.
Library Workers: Organize and Activate
Organizing and activism are foundational to libraries and library workers. In this Main Stage program, speakers K. C. Boyd, Lesley Garrett, Candice Mack, and Elizabeth Martinez will talk about how library workers can build those skills.
Symposium on the Future of Libraries
The Center for the Future of Libraries (CFL) returns to sponsor its Symposium on the Future of Libraries, this year centered around the theme "Library Futures: Literacy Equity, Sustainability, Liberation, Play." The symposium, free with registration, will engage participants in a range of experiences and conversations at the intersection of futures thinking and library practice. Sessions will include the following, and more:
Literacy Equity Insights Dashboard: Refining Our Understanding of Libraries' Roles in Literacy Access
1:30–2 p.m. Saturday, January 28
Ken Bigger, senior fellow at CFL, and Nick Freeman, cofounder and president of Innovare Social Innovation Partners, will introduce the Literacy Equity Insights methodology for assessing literacy access across communities.
Libraries, Speculative Design Studies, and Civic Futures
1:30–2:45 p.m. Saturday, January 28
Michael Dando, professor at St. Cloud (Minn.) State University, will join library leaders in introducing projects that use speculative design principles and multimodal literacies to engage young people in imagining sustainable civic futures.
Which World? Using Far-Fetched Scenarios to Map Out the Future of Libraries
3–4:15 p.m. Saturday, January 28
Led by Hawaii State Librarian Stacy Aldrich and Dawn La Valle, director of the Division of Library Development at Connecticut State Library, this session will show participants how to create functional views of alternative futures using hypothetical situations.

Civic Fluency, Libraries, and the Future of Literacy Equity
10:30–10:50 a.m. Monday, January 30
This session, led by Bigger, will address the value of civic fluency as a guiding goal for literacy equity programs in libraries and elsewhere. The discussion will consider how civic fluency informs program development and improves equity by focusing on the future we seek to build together.

Education Sessions
ALA has four types of active learning experiences during LibLearnX:
ShopTalks are bite-sized presentations, 15–20 minutes long, that focus on a specific idea, project, or workshop. They're ideal for learning about hot topics and picking up practical tips.
Ideas Xchanges are about 30 minutes each and feature creative projects shared in peer-to-peer conversations.
Learning Labs delve into current issues with action-based instruction and collaborative learning. Sessions are usually one hour and focus on methods, approaches, and opportunities that attendees can immediately apply in their libraries. Learning Labs may include panels, Q&As, polls and surveys, games, and breakout discussions.
Accelerators are led by facilitators and designed to introduce attendees to new ideas and challenge traditional thinking. Accelerator sessions last approximately three hours.
Some of the more than 120 education sessions, in nine primary content areas, include:
Advocacy
How Librarians Can Strengthen Children's Privacy Literacy
10–11:15 a.m. Saturday, January 28
Children increasingly experience the world through digital technologies, raising questions about how to protect their privacy. This session will involve a series of small group exercises designed to help librarians identify ways to integrate privacy-related information into activities and lessons.
Hammer, Vise, Lever: Better Tools, Stronger Advocacy
3–4:15 p.m. Saturday, January 28
From software to social media to elbow grease, advocacy experts and practitioners will share tips and tools that individual advocates and organizations can harness to elevate their own legislative advocacy.
Building a Practical Toolkit for Censorship and Challenges at Your Public Library
10:30–11:45 a.m. Sunday, January 29
Public library directors who have experienced intellectual freedom challenges will share their best practices and strategies for supporting staffers, board members, and school library colleagues throughout the different types and stages of challenges.
Books and Authors
Decolonizing Library Shelves through the Rise of Indigenous Children's Authors
1:30–2:45 p.m. Saturday, January 28
In this author panel, attendees will learn how to build a catalog of Indigenous children's literature that can move all young readers toward real actions of reconciliation for North America's history of colonialism.
Inclusivity in Entertainment: Uplifting Black Voices
2–3 p.m. Saturday, January 28
Four Black authors and creative professionals will present their upcoming titles and discuss the creation of Black-centered content, the increasing availability of diverse stories, and what representation of identities means across genres in book publishing.
Leveraging the Self-Publishing Process for Library Programming and Patron Services
10:30–11:45 a.m. Sunday, January 29
Explore the process of self-publishing a book and uncover opportunities to create compelling and often low-cost events and training for your community in this session led by Julie Broad, author and founder of Book Launchers.
Tools for Adding Children's Books with Authentic Jewish Representation to Your Library
1:30–2:45 p.m. Sunday, January 29
Four Jewish author-educators will help participants identify and use Jewish representation in youth literature to cultivate learning, empathy, and allyship in young readers. This session will cover unique tools and resources for future library acquisitions and how to identify what harmful stereotypes may exist in current collections.
Career Development and Leadership
Growing in the Profession: Career Support for Library Employees
10:10–10:30 a.m. Saturday, January 28
Interested in starting a staff mentorship program at your institution? The Library Career Interest Group at University of California, Irvine (UCI), began as a library school support group for employees. Learn how it gradually transformed into a community for people seeking career growth and advancement.
A New Frontier: Setting Your Library Up for Remote Work Success
12:20–12:40 p.m. Sunday, January 29
For many professions, working remotely is standard practice. For librarians, it is often seen as a wild and forbidden frontier. Learn how librarians can lay the framework for successful remote work in a library setting.
Finding Your Public Library Leadership Pathway
1–4 p.m. Sunday, January 29
Public libraries offer multiple pathways to leadership. Attendees will hear from leaders at many levels of administration who will share tips on exploration, self-reflection, and networking to help them map out their career development journeys.
Community Outreach and Engagement
Fires, Floods, and COVID: Libraries at Work
11:30–11:50 a.m. Saturday, January 28
Learn best practices gathered from more than 60 librarians who responded to hurricanes, explosions, freezes, fires, flooding, and the COVID-19 pandemic.
Building Campus Partnerships through LibraryCon
11:30 a.m.–noon Saturday, January 28
LibraryCons are comic convention–inspired events where fandoms of all kinds come together to celebrate their shared passions in a library setting. Presenters from State University of New York at Delhi will discuss some of the benefits of hosting a LibraryCon and the planning process.
Talking Climate: Resilient Communities Grantees Share Their Stories
1–2:15 p.m. Saturday, January 28
Representatives from ALA's Resilient Communities grantee libraries will share their experiences of talking about the climate crisis with their users. Panelists will discuss why their libraries participated, how their patrons benefited, which programs went well (and which didn't), and their plans for future programming around resilience. The bulk of the session will be dedicated to a Q&A with the audience.
Building a Model for Meaningful Partnerships between Delaware Schools and Public Libraries
3:30–4:45 p.m. Saturday, January 28
The need for developing strong partnerships between school districts and public libraries is critical. Hear how Delaware Libraries and Colonial School District in New Castle, Delaware, are working to develop a statewide model to protect the role and importance of school libraries.
Equity, Diversity, Inclusion, and Accessibility
Affirming Library Practices for LGBTQIA+ Kids in School Libraries
10:30–11:45 a.m. Saturday, January 28
In this session, presenters will discuss the proper terminology of the LGBTQIA+ community, identify microaggressive verbiage, share data on how and why libraries and school cultures that are affirming of LGBTQIA+ people save students' lives, and provide tips on how to create or extend affirming spaces.
¡Bienvenidos a la Lectura! Selecting and Leveling Books for Spanish-Language Readers
10:30–11:45 a.m. Saturday, January 28
Multnomah County (Ore.) Library staffers will present their ¡Bienvenidos a la Lectura! (Welcome to Reading) collection and speak about their path from advocacy to developing circulating collections.
That All May Read: Resources for Your Print-Disabled Community
2:10–2:30 p.m. Saturday, January 28
Learn how talking book and braille libraries can help people with print disabilities gain access to more than 100,000 audiobooks in more than 40 languages.
Telling Diverse Stories through Cookbooks
2:20–2:40 p.m. Saturday, January 28
Cookbooks are important in telling both personal and cultural stories. Presenters will share examples of books that are great for cooking and reading as well as discuss how to use cookbooks in displays and programming.
School Library Circ Policies: How Do Yours Stack Up?
2:30–3 p.m. Saturday, January 28
Ever wonder what circulation policies in other school libraries look like? Presenters will share a survey of 426 school librarians and 205 former K–12 students and ask participants to examine their own school library policies and practices.
The PASS Approach: Serving Patrons Who Use Augmentative and Alternative Communication Devices
3–3:20 p.m. Saturday, January 28
The PASS (Patience, Attention, Speak, Support) Approach is designed to assist librarians in effectively serving patrons who use augmentative and alternative communication devices. Attendees will receive hands-on training on how to implement the PASS Approach in their library and access to free printable materials.
Sensory Spaces and Creative Programming to Reach Your Diverse Community
3–4:15 p.m. Saturday, January 28
The goal of a sensory space is to provide an environment where children and adults with autism spectrum disorders, developmental disabilities, post-traumatic stress disorder, cerebral palsy, memory loss, dementia, and sensory processing disorders can feel safe and welcome. Panelists from Ocean County (N.J.) Library will share the story of their sensory space, which opened in 2021.
Innovative Literacy Classes for New Americans
10–10:30 a.m. Sunday, January 29
This session will equip attendees with ideas for implementing engaging classes for their immigrant adult patrons, such as ­"Survival English for New Americans."
The Reading Culture Podcast Live with Ellen Oh
10–11:15 a.m. Sunday, January 29
The Reading Culture podcast will record a live session with We Need Diverse Books cofounder Ellen Oh. Podcast host and Beanstack cofounder Jordan Lloyd Bookey will interview Oh about her revolutionary work and her journey as an author.
Engaging with Native and Indigenous Heritage: Guide to Indigenous Maryland
3:30–4:45 p.m. Sunday, January 29
Learn how Maryland's public libraries collaborated to develop an educational mobile app and website to engage the public with local Native and Indigenous heritage and culture.
Library Programs and Services
Making the Library a Period-Positive Space
1:30–1:50 p.m. Saturday, January 28
Learn how St. Louis Public Library's Central Library staff worked with various period-positive initiatives, health agencies, and nonprofits in their city to present Periodtober, a series that included programming such as "Period 101" and "Period Action Day."
Beyond the Book: Using Archives to Enhance School and Library Education
3:30–4:45 p.m. Saturday, January 28
Learn how to discover resources available in historic and contemporary children's archives and how to use online archival materials with students from the curators of historic children's literature collections, including the renowned Kerlan Collection at University of Minnesota in Minneapolis, the de Grummond Children's Literature Collection at University of Southern Mississippi in Hattiesburg, and the Baldwin Library of Historical Children's Collection at University of Florida in Gainesville.
Embracing Teen Voices through Authentic Publication at the Library
12:10–12:30 p.m. Sunday, January 29
New York Public Library's (NYPL) young adult services department has leveraged print and digital media and the library's own platform to show teens that their voices matter and their ideas deserve a broad audience. In this session, discover how NYPL has created innovative publication opportunities for teens and how attendees can do the same at their libraries.
All Together Now: Changing Lives through Library Adult Education and Learning Resources
1:30–2:45 p.m. Sunday, January 29
In this session geared toward those responsible for adult learning in public libraries, participants will learn strategies for maximizing the value of adult learning resources to create transformative outcomes in their communities.
Trends in Research Impact Librarianship: Developing New Programs and Services
3:30–3:50 p.m. Sunday, January 29
Though bibliometrics has been in practice for decades, research impact librarianship is currently trending as an area of specialization that goes beyond traditional citation analysis. Learn how University of Houston Libraries has developed its research visibility and strategies for creating a similar program at your institution.
Cooking by the Book: Tips for Using Video to Promote Food Literacy
3:30–4:45 p.m. Sunday, January 29
Join the creators and hosts of the Cooking by the Book YouTube series, designed and recorded at Baltimore County (Md.) Public Library. Make the best use of your cookbook collection by creating short YouTube videos and adjacent programming to help patrons become more proficient in the kitchen.
Post-Pandemic Curbside Services: Managing Library Goals and Patron Satisfaction
Attendees will leave this session with new ideas for developing innovative curbside services at every budget level.
Mental Health
Supporting Ourselves and Each Other: Mental Health Care within the Profession
1:30–2 p.m. Saturday, January 28
Library workers can learn how to support themselves—and one another—at this presentation that will present mental health research as it relates to the industry.
Acknowledging What's Beneath the Cover: Creating Trauma-Informed Library Workspaces
1:30–2:45 p.m. Sunday, January 29
Whether from patrons, coworkers, or community pressure, trauma affects library workers in different ways. Attendees will hear research from the groundbreaking Urban Library Trauma Study and leave with recommendations to address pervasive trauma in the workplace.
Readers' Advisory
bANTerbot: Delivering EDI-Focused Readers' Advisory through a Chatbot
11:30 a.m.–noon Saturday, January 28
Learn how UCI Libraries has leveraged its existing chatbot to create bANTerbot, an automated collection-promotion service with an emphasis on books by authors of color. Speakers will trace bANTerbot from idea to implementation, focusing on workflow, results, and suggestions for improvement.
Supercharge Your Reading Life: Leveling Up Your Readers' Advisory Skills
3:10–3:30 p.m. Saturday, January 28
Has your mind ever gone blank when someone has asked you for a book recommendation? Attendees will learn concrete ways to organize their own reading life and enhance their skills as readers' advisors.
Navigating Challenging Topics with Graphic Novels and Manga
3:30–4:45 p.m. Sunday, January 29
Graphic novels and manga provide a nuanced visual narrative where readers can connect with characters and immerse themselves in their lives. Speakers will discuss some of their favorite graphic novels and manga and focus on the ways they help readers talk about important, and perhaps difficult, topics.
Technology Innovation
Unleash the Power of Google Data Studio in Your School Library
11:30 a.m.–noon Saturday, January 28
Learn how to use data exploration program Google Data Studio effectively in a school library environment and see how one school librarian used a 40-book challenge to make customizable progress reports for individual students.
Hands-On and High Impact: Virtual Programs with Monthly Youth Activity Boxes
10–11:15 a.m. Sunday, January 29
Inspired by the idea of themed subscription boxes containing crafts, toys, and media, Cuyahoga County (Ohio) Public Library staffers wanted to create a budget-friendly way for families to receive boxes based on science topics. Learn how to incorporate library resources and technology, plus your own crafting skills, to make all-inclusive STEAM activity boxes for different age groups.
Beyond Fake News: Updated Strategies in Digital Literacy, Misinformation, and Bias Instruction
1–2:15 p.m. Sunday, January 29
Attendees will hear a case study from University of Utah and Granite School District in South Salt Lake City, Utah, about their digital literacy collaboration, which has provided learning experiences for young people and adults to identify, find, evaluate, and apply information.
Awards
I Love My Librarian Awards
6–8 p.m. Friday, January 27
These awards recognize the impact and accomplishments of outstanding public, academic, and school librarians. Ten winners will share their inspiring stories, and the ceremony will be streamed on ALA's YouTube channel. A celebration of the winners will follow.
Martin Luther King Jr. Holiday Observance and Sunrise Celebration
6:30–8 a.m. Sunday, January 29
This conference tradition commemorates Martin Luther King Jr.'s legacy and recognizes the connection between his life's work and the library world.
RUSA Book and Media Awards
4–5 p.m. Sunday, January 29
The Reference and User Services Association (RUSA) annually recognizes the year's best in fiction, nonfiction, poetry, audiobook narration, and reference materials. At this prerecorded event, RUSA, in coordination with cosponsor Booklist, will announce the winners of the 2023 Carnegie Medals for Excellence in Fiction and Nonfiction.
Youth Media Awards
8–9:45 a.m. Monday, January 30
More than 20 awards recognizing outstanding books, videos, and other materials for children and teens will be announced, including the Newbery and Caldecott medals, the Coretta Scott King Book Awards, and the Michael L. Printz, Pura Belpré, Stonewall, and Schneider Family awards.
All times listed are Central. Times and dates of sessions may be subject to change. Check the LibLearnX conference scheduler for the most up-to-date information.
Updated: January 4, 2023, to correct the name of a presenter at the "Organizing for Change" session.
Source of Article