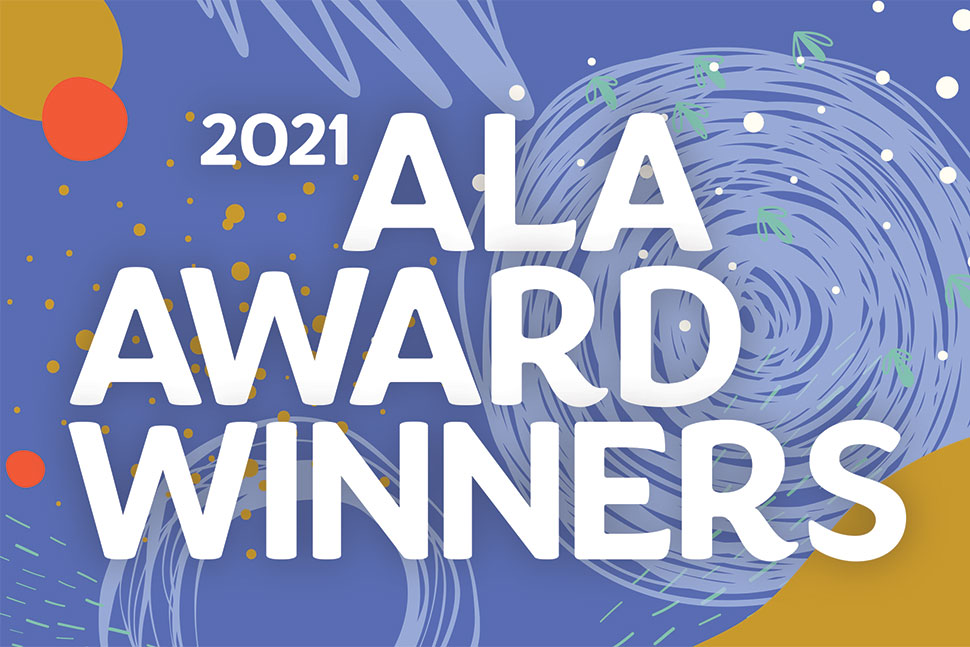 Each year, the American Library Association (ALA) recognizes the achievements of more than 200 individuals and institutions with an array of awards. This year's winners, chosen by juries of their colleagues and peers, embody the best of the profession's leadership, vision, and service as well as a continued commitment to diversity, equality, education, and outreach. This selection represents only some of those honored in 2021; see the complete list.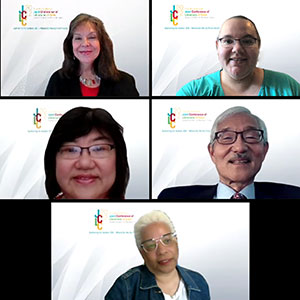 Joint Council of Librarians of Color
Equality Award
The Joint Council of Librarians of Color (JCLC) was the unanimous choice of the award jury.
Formed in 2015 as a nonprofit affiliate of ALA, JCLC comprises five national associations representing people of color in the library and information profession: the American Indian Library Association, the Asian/Pacific American Librarians Association (APALA), the Black Caucus of the American Library Association (BCALA), the Chinese American Librarians Association, and Reforma, the National Association to Promote Library and Information Services to Latinos and the Spanish-Speaking.
The purpose statement of JCLC is "to promote librarianship within communities of color, support literacy and the preservation of history and cultural heritage, collaborate on common issues, and to host the Joint Conference of Librarians of Color every four years." Noting these and other projects and activities, the letter of nomination states, "I believe JCLC should be honored for what they have accomplished in a relatively short amount of time and for the conferences that are forthcoming." Read more at bit.ly/AL-JCLC.
This $1,000 award honors an outstanding contribution that promotes equality in the library profession. DONOR: Rowman & Littlefield Publishing Group
---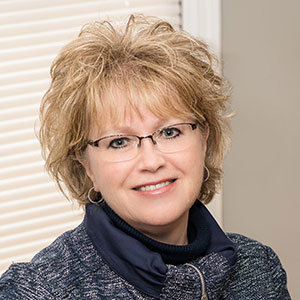 Buffalo and Erie County (N.Y.) Public Library
Penguin Random House Library Award for Innovation
Buffalo and Erie County Public Library's (BECPL) Play Down Your Fines program paired loanable sports equipment with fine amnesty. Approximately 42% of the Erie County youth population had library cards, but nearly a quarter of them—or 18,000 kids—were in a status that did not allow them to use all library resources, including suspended borrowing privileges. Play Down Your Fines was created to alleviate the financial burden and stigma families and youth felt and bring them back into good standing.
When young patrons borrow and return sports kits, including soccer balls, lacrosse sticks, and snowshoes, all fines, fees, and charges are removed from their accounts.
According to BECPL Director Mary Jean Jakubowski, the first year of the program welcomed hundreds of children back to the library and erased more than $15,000 from their accounts. The program began as a pilot at the Isaías González-Soto branch and expanded to eight libraries throughout Erie County over the summer.
Penguin Random House has also funded four runner-up awards consisting of $1,000 worth of materials each for Anaheim (Calif.) Public Library; Arlington (Va.) Public Library; Lewis County (Tenn.) Public Library and Archives; and Queens (N.Y.) Public Library. Read more at bit.ly/AL-BuffaloErie.
This $10,000 award recognizes US libraries and staff who create lasting and innovative community service programs that inspire and connect with new readers. DONOR: Penguin Random House Foundation
---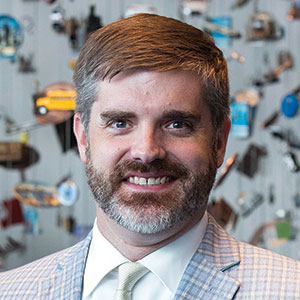 Steven Yates
Ken Haycock Award for Promoting Librarianship
Yates, assistant director and assistant professor at University of Alabama's School of Library and Information Studies (SLIS), began his professional career working in school and public libraries. He has dedicated himself to fostering school libraries and librarians, developing an education specialist certification/degree program at SLIS in partnership with the College of Education, and serving as the school library media program coordinator.
Yates has been a member of every ALA division, as well as BCALA and Reforma, and is a life member of ALA and APALA. He has served as president of the American Association of School Librarians (AASL) and cochair of the Forward Together Working Group, and he has been a member of the 2019 Policy Corps, the Steering Committee on Organizational Effectiveness, the Committees on Appointments and Diversity, and the Emerging Leaders Program Subcommittee. Read more at bit.ly/AL-Yates.
This award of $1,000 honors an individual for contributing significantly to the public recognition and appreciation of librarianship through professional performance, teaching, and/or writing. DONOR: Ken Haycock
---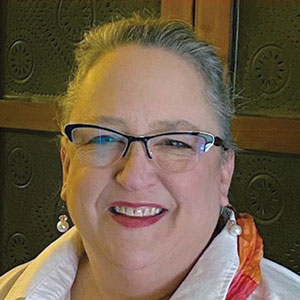 Amy Dodson
Paul Howard Award for Courage
Dodson, director of Douglas County (Nev.) Public Library (DCPL), made national news in July 2020 when she and her staff drafted a proposed diversity statement in solidarity with Black Lives Matter and posted it to the library's Facebook page. In response, the library began receiving negative messages and threats via mail, email, and social media. Dodson also experienced backlash from local county agencies, including the Douglas County sheriff, who issued a letter threatening to withhold police protection from DCPL. Local Black Lives Matter supporters came to Dodson's defense, peacefully protesting the statement issued by the sheriff, and were met with an armed counterprotest.
Additionally, the DCPL Board of Trustees voted to spend up to $30,000 on a third-party investigation into Dodson's actions. That investigation ultimately exonerated her.
As one nominator wrote: "Amy Dodson faced months of adversity and danger with a steadfast commitment to her principles and to the goals set forth by her library. She has demonstrated rare and powerful courage." Read more at bit.ly/AL-Dodson.
This $1,000 award honors a librarian, library board, library group, or individual for unusual courage benefiting library programs or services. DONOR: Paul Howard Memorial Fund
---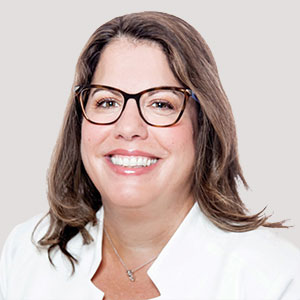 Plano (Tex.) Public Library
ALA/Information Today Library of the Future Award
Plano Public Library (PPL) was selected for its role in helping to bridge the digital divide in its community. PPL provided tech training to underserved adults through outreach classes using library devices, staff expertise, and corporate volunteers.
Bilingual PPL staff members provided computer and technology skills training for English-language learners at Chase Oaks Family Center following their ESL classes. Strengthening an existing partnership, PPL added monthly tech training classes for the Brain Injury Network of Dallas, where members are rebuilding skills after experiencing brain injury, cancer, or stroke, and some are preparing to reenter the workforce. Library staffers also visited senior living facilities to provide residents with one-on-one instruction and assistance on digital technology such as ebooks and other online learning resources. As a result of these projects, hundreds of people now feel more confident using technology. Read more at bit.ly/AL-PlanoTX.
This $1,200 award honors a library, library consortium, group of librarians, or support organization for innovative planning for, applications of, or development of patron training programs about information technology in a library setting. DONOR: Information Today
---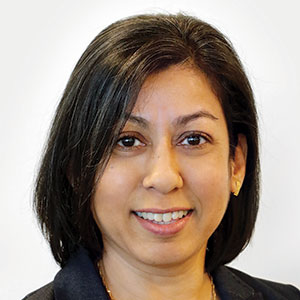 Burlington County (N.J.) Library System
EBSCO Information Services Library Staff Development Award
Burlington County Library System (BCLS) seeks to enrich the lives of its users by providing opportunities for learning, growth, and personal development. It serves the largest county by area in New Jersey, made up of a culturally and economically diverse population that benefits from culturally empathetic services.
The award jury was impressed by BCLS's thoughtful plans for addressing the needs of its community through staff development, particularly in customer service settings where microaggressions might affect interactions. With this award, the library will provide customized antibias training to help staff develop skills and techniques to foster more empathetic and accessible services and spaces for their patrons and staff. Read more at bit.ly/AL-Burlington.
This $3,500 award goes to a library that demonstrates merit in a staff development program that furthers the goals and objectives of the library organization. DONOR: EBSCO Publishers
---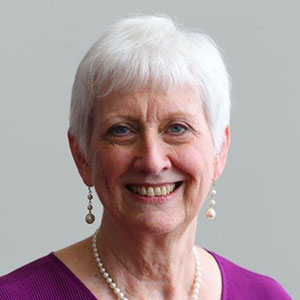 Barbara Stripling
Scholastic Library Publishing Award
The jury writes that Stripling represents "the best of the best" in the library profession. Her devotion to the stimulation and guidance of reading through inquiry is recognized by librarians across the country and around the world.
Over her long career, she has served as a school librarian, director of library services for New York's New Visions for Public Schools, school library system director of New York City Public Schools, and associate professor of practice at the Syracuse University iSchool, where she is now professor emerita. She has served as president of ALA (2013–2014), AASL (1986–1987), and the New York Library Association (2016–2017). Stripling is current president of the Freedom to Read Foundation.
Stripling reimagined and published the Empire State Information Fluency Continuum in 2019. She is the creator of the Stripling Model of Inquiry, used at the Library of Congress in conjunction with its Teaching with Primary Sources program. During her term as ALA president, Stripling and an ALA advisory committee developed "The Declaration for the Right to Libraries." Read more at bit.ly/AL-Stripling.
This $1,000 award honors a librarian whose unusual contribution to promoting access to books and encouraging a love of reading for lifelong learning exemplifies outstanding achievement in the profession. DONOR: Scholastic Library Publishing
---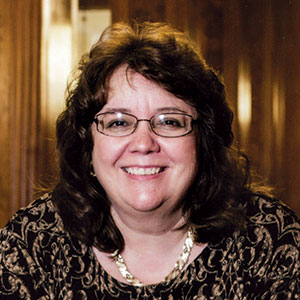 Patricia Uttaro
Sullivan Award for Public Library Administrators Supporting Services to Children
Uttaro, director of Rochester (N.Y.) Public Library (RPL) and Monroe County Library System (MCLS), has skillfully administered libraries for the past 25 years, supporting the expansion of library services and empowerment of library staff. She believes that learning to read and reading to learn are essential skills for a person to thrive, prosper, and enjoy a successful life. MCLS and RPL have benefited from her expertise in early literacy training for librarians, teachers, and caregivers across the county. Uttaro has consistently advocated to remove barriers to access, including eliminating late fees on children's and young adult materials in 2017. Her leadership has modeled serving through engagement in the community and meeting the needs of all community members. Read more at bit.ly/AL-Uttaro.
This award is given to an individual who has shown exceptional understanding and support of public library service to children while having general management, supervisory, or administrative responsibility that has included public service for children in its scope. DONOR: Peggy Sullivan
---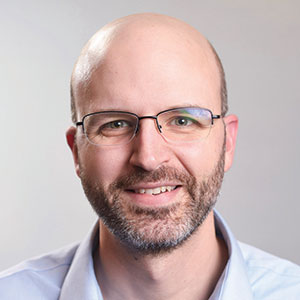 Robert Barr
Ernest A. DiMattia Award for Innovation and Service to Community and Profession
Barr, former director of Juneau (Alaska) Public Libraries (JPL), is being honored for his work as planning section chief of Juneau's Emergency Operations Center, where he led testing and vaccination efforts in response to the COVID-19 pandemic. This role involved extensive coordination with hospital and public health partners, city departments, assembly members, media, and the community at large. One nominator remarked that "Barr took all of the challenges in hand using the skills we value as librarians: access to information; diversity, equity and inclusion; the public good; privacy; and education and lifelong learning."
As library director, Barr provided leadership and direction for 40 staff members. He oversaw the $14 million construction project for JPL's Valley branch, a gold-certified LEED building. Barr serves on ALA's Committee on Legislation and the Digital Content Working Group and is past president of the Alaska Library Association. Read more at bit.ly/AL-Barr.
This $5,000 award recognizes a public librarian who demonstrates leadership in anticipating emerging trends in services, products, and technologies that will enhance the library's position in its community. DONOR: The DiMattia Family
---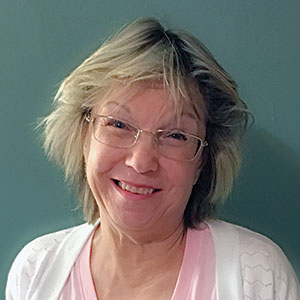 Janet Eldred
Lemony Snicket Prize for Noble Librarians Faced with Adversity
During her tenure as director of Hollidaysburg (Pa.) Area Public Library, Eldred has overseen major projects such as the construction of a state-of-the-art $2.8 million library on time, under budget, and mortgage-free. But the challenge and adversity she now faces is a medical one.
In 2012, Eldred was diagnosed with early-onset dementia. The nomination and support letters that poured in from community members, board members, and library coworkers celebrate Eldred's energy, zeal, kindness, tireless work ethic, love for the community, and inspiring directorship, despite her immense medical challenges.
In a 2019 speech, she observed: "No one is promised tomorrow. Life is fragile. I have learned that applies to the past as well. No one is promised yesterday, either. The one thing you can grasp is the moment." In this speech, she announced her goal of raising and donating $1 million for her library, and this prize will go toward that fund. Read more at bit.ly/AL-Eldred.
The award annually recognizes a librarian who has faced adversity with integrity and dignity intact. The honoree receives $10,000 and an object from author Daniel Handler's private collection. DONOR: Daniel Handler (Lemony Snicket)
---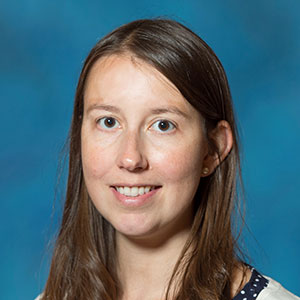 Marcia Rapchak
Beta Phi Mu Award
Colleagues and students alike say they are eager to work with Rapchak, teaching assistant professor at University of Pittsburgh's School of Computing and Information. Her students describe her as inspiring and appreciate the way she centers diversity and inclusion in the practice of librarianship. They call her course design "immersive and experiential." She is equally skillful at engaging students outside the classroom. She encourages them to demonstrate knowledge attainment through active learning experiences and participation in communities of practice that she also participates in.
Rapchak's scholarship emphasizes the critical application of library science from both pedagogical and practical experience. Her publications include articles such as "Information Literacy and Adult Learners: Using Authentic Assessment to Determine Skill Gaps" and "Digital Immigrants, Digital Learning: Reaching Adults through Information Literacy Instruction Online," providing an application of concepts that all teaching librarians can use. Read more at bit.ly/AL-Rapchak.
This award of $1,000 recognizes the achievement of a library school faculty member or another individual for distinguished service to education in librarianship. DONOR: Beta Phi Mu International Library Science Honor Society
---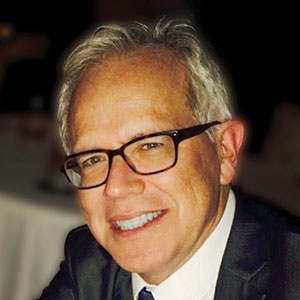 Robert Randolph Newlen
Joseph W. Lippincott Award
Newlen is being honored for his many accomplishments during a long, varied, and distinguished career at the Library of Congress. He retired from his position as deputy librarian of Congress in 2017 after 43 years of service. He currently serves as executive director of the Dwight D. Opperman Foundation.
Numerous colleagues wrote in support of his selection for this award, describing him as a "shining example" with "immeasurable impact," who "exhibits all the traits of distinguished service." He has been a role model and mentor for countless colleagues, particularly new professionals. His commitment to equity, diversity, and inclusion within both the Association and the profession at large, and his long-term leadership and commitment to keeping ALA financially healthy through service as an ALA Endowment Trustee and member of the Philanthropy Advisory Group, has resulted in inestimable and significant contributions. Read more at bit.ly/AL-Newlen.
This $1,500 award is presented annually to a librarian for distinguished service to the profession of librarianship, such service to include outstanding participation in the activities of the professional library association, notable published professional writing, or other significant activity on behalf of the profession and its aims. DONOR: Joseph W. Lippincott III
---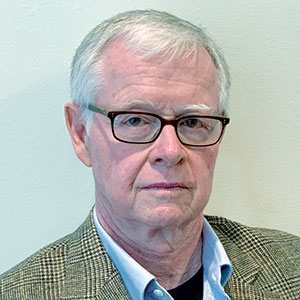 Mark Treanor
W. Y. Boyd Literary Award for Excellence in Military Fiction
A Quiet Cadence (Naval Institute Press) is a first-person account of the intensity and trauma of combat as seen through the eyes of 19-year-old US Marine Marty McClure. He arrives in Vietnam as a machine gunner and watches many of his fellow Marines get killed or wounded. He is eventually seriously wounded himself and sent home to recover. McClure finishes college, marries, and starts a career as a teacher, but he still copes with his memories, guilt, and doubts about the war he believes his country has abandoned. Only with the love of his wife, and help from his fellow veterans, is McClure finally able to find peace. Read more at bit.ly/AL-Treanor.
This award of $5,000 honors the best fiction set in a period when the United States was at war. DONOR: William Young Boyd II
---
SCHNEIDER FAMILY BOOK AWARDS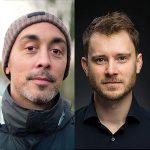 Young Readers
Jordan Scott and Sydney Smith
I Talk Like a River, written by Jordan Scott and illustrated by Sydney Smith, tells the story of a young boy who feels isolated and unable to communicate because of his stutter. On a bad day, his father takes him to a river to help him understand the beauty of his voice.
All the Way to the Top: How One Girl's Fight for Americans with Disabilities Changed Everything, written by Annette Bay Pimentel and illustrated by Nabi H. Ali, and Itzhak: A Boy Who Loved the Violin, written by Tracy Newman and illustrated by Abigail Halpin, are the young readers honor titles.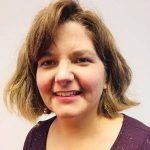 Middle readers
Ann Clare LeZotte
Show Me a Sign by Ann Clare LeZotte, a Deaf librarian and author, tells the story of Mary Lambert, a young Deaf girl growing up on Martha's Vineyard in 1805, where one in every 25 residents is deaf. Mary feels safe in her community until a scientist arrives to study the source of the deafness.
Get a Grip, Vivy Cohen!, written by Sarah Kapit, and When Stars Are Scattered, written by Victoria Jamieson and Omar Mohamed and illustrated by Jamieson, with color by Iman Geddy, are the honor titles for middle readers.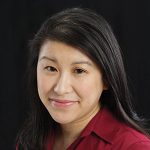 Teen Readers
I. W. Gregorio
Told in dual narrative, This Is My Brain in Love by I. W. Gregorio explores mental illness stigma, race, culture, and relationships. Jocelyn Wu and Will Domenici, high schoolers who find romance while trying to keep Jocelyn's family restaurant from failing, fight to save it all—including their budding romance.
The committee did not select a teen honor title this year. Read more at bit.ly/AL-Schneider21.
This award of $5,000 is given to authors or illustrators for a book that embodies an artistic expression of the disability experience for children and adolescent audiences. Schneider Family Award honor titles receive a plaque. Recipients are selected in three categories: young readers (newborn to age 8), middle readers (ages 9–13), and teen readers (ages 14–18). DONOR: Katherine Schneider
Source of Article